Delhi bus driver records, sends video on WhatsApp before hanging himself
Updated on Apr 07, 2017 09:48 AM IST
Sanjay Verma, 36, hanged himself to death in Bindapur area of Delhi. Before committing suicide, he sent his father a video in which he blamed some family members for his step and asked him to seek justice.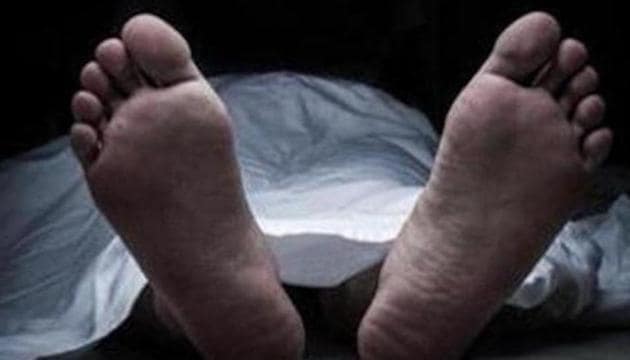 "Are you on WhatsApp? Do you know how to open messages and videos on it? Please keep checking your messages," 36-year-old Sanjay Verma a DTC driver, told his father the moment he returned from work and retired to his room in southwest Delhi's Bindapur.
Wondering why his son asked him to keep a check on his messages, Mohar Singh kept fiddling with the new smartphone for half an hour to familiarise himself with the application. Tired, he then went off to sleep. An hour later, he received a notification on his phone. His son had sent him a video. It was his dying declaration, in which he blamed some of the family members. Verma committed suicide thereafter by hanging himself from the ceiling fan.
"He came home late that night and appeared tense. I asked him what happened, but he did not say anything. All he asked me was if I knew how to use WhatsApp. I told him I was learning. He asked me if I knew how to see the videos, but I told him I was not sure. He just asked me to keep a check on my phone and went to his room on the first floor," Singh said. "Just an hour later, he sent me the very first video on my phone and it was his dying declaration," he added.
Before Singh could react, he heard his granddaughter scream and he went upstairs to find his son hanging from the ceiling fan.
Singh says, 50 days after his son's suicide, the police have failed to take any action despite the video. The police, however, maintain that no case can be made out. The video shows Verma, crying, asking his two children aged 14 and 9, to take care of themselves. He also asks his father to get him justice by getting the abettors punished. "I have all the recording on my phone. Papa please keep them as record. Please forgive me papa," he adds.
Singh alleged that despite a dying declaration by his son, the police did not file any case in the matter. "I have the video clip, the recordings to support my son's statement and other evidence, but they are refusing to file a case of abetment. They told me that it was a suicide and no case can be made out. For them it is a suicide, but I call it murder. My son's words in that video haunt me each night. He has given me the responsibility to get him justice, how can I let it pass as just a suicide?" Singh said.
DCP southwest Surendra Kumar said that they had obtained a legal opinion in the matter and that no case was made out. "Legal opinion was obtained and the prosecution branch opined that no criminal offence can be made out from the content of the complaint. Accordingly, the complainant was informed. In case he has any further complaint or evidence, we shall again look into it from a fresh perspective."