SDMC to establish second waste-to-energy plant near Okhla
Feb 27, 2017 10:26 AM IST
The South corporation has shared the plan to establish its second waste-to-energy plant at Tehkhand near Okhla garbage site.
The South corporation may soon find a solution to treat all its garbage (3,100 tonnes) generated in the area every day.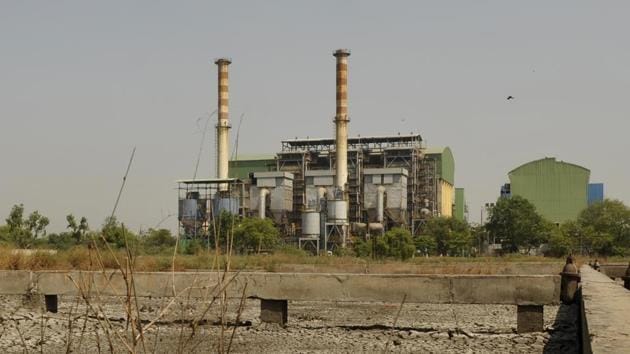 On Thursday, the civic agency had shared the plan to establish its second waste-to-energy plant at Tehkhand (near Okhla garbage site). The plant will be set up over 50 acres of land with a cpacity of 1,200 tonnes of waste. From this project, 15 megawatt of electricity will be generated every day.
As per an SDMC official, of the 50 acres of land, 14.2 acres is in possession of Cement Corporation of India and another 35.33 acres belongs to the DDA. "The government of India has already directed the Delhi Development Authority and other stakeholders to transfer the land fo
r the solid waste management soon," said SDMC commissioner Puneet Goel.
The project has also received approval from the standing committee.
At present, the SDMC sends 1,500 tonnes of waste to the Okhla energy plant while 1,600 tonnes remains unprocessed and dumped to Okhla landfill site. "Initiatives such as segregation of garbage at the source as well as at secondary collection points has helped in bringing down the quantity of unprocessed garbage and it is expected to come down in the future. But for a long-term solution we need another waste to energy plant," said Shailendra Singh, standing committee chairman.
The capacity of this waste-to-energy plant will be increased in three phases. "It will start with consumption of 1,200 metric tonne waste every day and then in the second and third phase, we will increase its capacity up to 3,600 metric tonnes per day ," said a senior SDMC official.
An amount of ₹351 crore will be required for the project. "We will be getting a grant of ₹122.88 crore from urban development ministry (as part of Swachh Bharat Mission) and ₹52.66 crore from the department of power, government of India as subsidy," said an SDMC official. The civic agency plans to sell power in future at the rate of ₹5.50 per unit.