A cautious regulation of tech companies may address many of its ills
Tech world now wants it to be regulated by government. This is a big departure from the open internet that Silicon Valley had been evangelising all along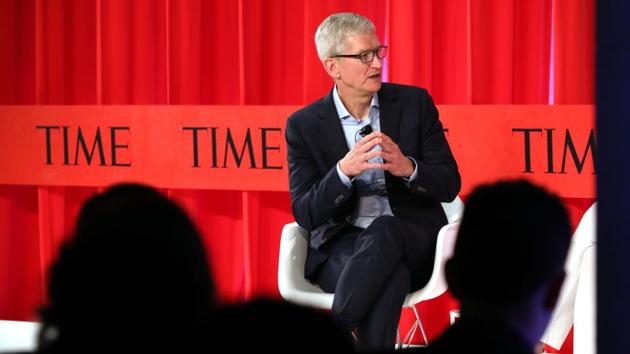 Updated on Apr 25, 2019 07:55 PM IST
After Facebook's Mark Zuckerberg, it's Apple's Tim Cook's turn to demand government regulation of tech companies. "We all have to be intellectually honest, and we have to admit that what we're doing isn't working," Mr Cook said at a TIME summit.
This is a big departure from the open internet that Silicon Valley had been evangelising all along. It can only mean that the tech companies are aware of the Frankenstein they have let loose, and that before the critics' chorus to regulate the internet gets out of hand, it would like to shift to the profitable side of history.
Regulation may help tech companies on two counts. As conversation starters, it will allow them to honourably take part in the process of drawing up the framework they would like to see. That standardised framework, rather than being a medley of different laws in different countries, will help them draw a line for themselves. That, in turn — unlike now when they have to face criticism for not doing enough in case of mishaps — will provide them with a protective shield.
Until now, tech companies have evaded their responsibility, asking others to police their platforms. Users have been doing that for them all along. Asking the government to do the policing is the latest addition to that list. Ironically, it was the globalisation, blurring national boundaries, which helped the growth of the Internet. Demands for regulation, in some ways, reflect the withdrawal from globalisation of many western societies. This is seen in the Brexit deal, trade wars and the refugee crisis.
It took a US election, some bad press over data privacy and an angry European regulatory authority that came up with a set of standardised laws, for tech companies to look within.
But as the internet is fast turning into an essential for most societies, some want it to be declared as a human right, regulation in some forms may become necessary as long as, more than anything else, it serves the consumer's rights. As Mr Cook said: "Technology needs to be regulated. There are now too many examples where the no rails have resulted in a great damage to society."
Tech companies have been irresponsible. But if it is left to governments to regulate them, caution is warranted, given that the responses of governments in many countries have often bordered on authoritarianism. The guiding principle must be what the chief of staff of the Federal Communications Commission, Matthew Berry, said in response to Mr Zuckerberg's March 2019 open letter demanding regulation: "I prefer the first amendment."
Close Story