Ashutosh did not defend rape, so do not harass him
Updated on Sep 06, 2016 01:30 PM IST
If Ashutosh called it 'consensual sex', so did many others, for which they are not morally or legally to blame. The National Commission for Women is wrong in summoning him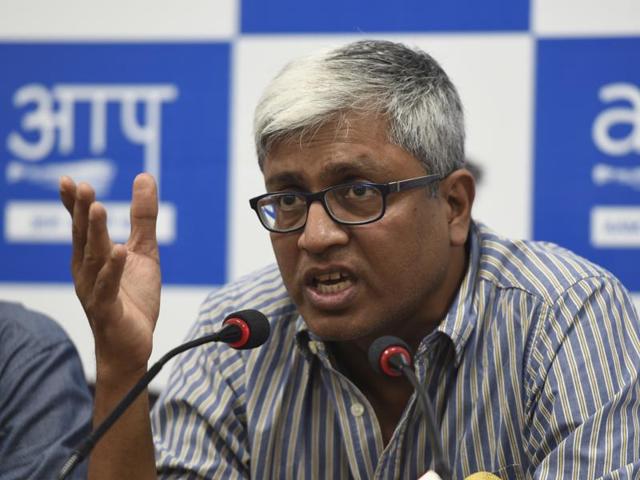 Defending rape and mistaking rape to be sex with consent are two different things. But the difference is lost on the National Commission for Women and it has proved this by summoning Aam Aadmi Party spokesperson Ashutosh for his "offence" of describing as "consensual" the act of physical intimacy for which Sandeep Kumar lost his job as minister in the Delhi government. When the sex CD was unearthed, neutral observers got the impression that indeed the act was consensual but improper for a married person, which Sandeep Kumar is. It was also not known whether he was involved in prostitution. But on the other hand, questions arose on the impropriety of intrusion into a person's private affairs and this is something that was not part of India's political culture. It's another matter that things took a different turn later, allegations of rape came in, and the police took in Sandeep Kumar.
Read: Women's panel summons Ashutosh for defending AAP minister sacked over sex clip
If this is the background, where is the justification in holding Ashutosh guilty of "defending rape", which he absolutely didn't? And if Ashutosh is guilty, why not hold a whole citizenry guilty? For example, by this logic a person who kept quiet can also be held guilty of abetting a criminal act of which he actually had no knowledge of. Why not look at Facebook and Twitter posts and see who wrote what? Will that help in establishing the extent of criminality involved?
Read: AAP sacks ex-minister Kumar, distances itself from Ashutosh
At this level of knowledge we have no evidence that Ashutosh had any hand in the matter. Nor is there any reason to think he is supporting rape. If he called it 'consensual sex', so did many others, for which they are not morally or legally to blame. AAP has punished Sandeep Kumar. Now it is for the police and courts to decide on the matter.
Personalise your news feed. Follow trending topics