State's apathy towards natural heritage fuelling the man-animal conflict
The man-animal conflict is increasing in India because the State lacks the will to save India's natural heritage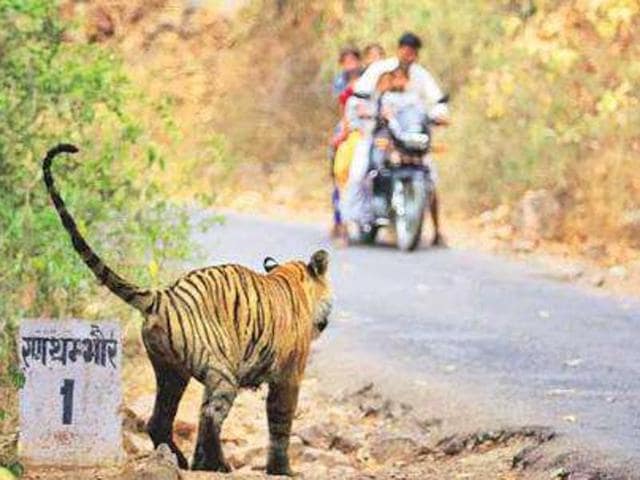 Updated on Feb 15, 2016 01:31 AM IST
Imagine this: You are caught in an enclosed space and unknown people are on your tail. Would you stand still and give up, or try to exit the scene as quickly as possible? Most of us would opt for the latter. The same survival instinct pushes wild animals to behave in the same way when they are cornered. But humans don't seem to realise or appreciate that and more often than not end up terrifying wild animals that stray into human habitats like what happened when a leopard entered a school in Bengaluru last week. Instead of allowing specialists to tranquilise it safely, several hundred people gathered around the school to watch the tamasha; their irresponsible action not only frightened the animal but also made it difficult for the forest officials to trap it quickly. In fact, three forest officials were injured during the day-long operation.
On their part, forest department officials should have asked the local police to clear the area because wildlife protocols state that "wild carnivores may attack in self-defence and, therefore, it is advisable to avoid provoking them" and that the area should be "cordoned off with barricades and all attempts should be made to keep the crowd and local people from approaching the animal". There has been an alarming rise in such man-animal conflicts in the last few years and fatalities often involve elephants, leopards, bears, boars and tigers. Only a day after the Bengaluru incident, an elephant went on the rampage in a town in West Bengal. The main reason for such conflicts is the politics that thrives on the build-build-build development motto. So we build rail tracks, roads, housing colonies and industries cutting through natural habitats or wildlife corridors, with little thought about the animals that live or use these forested areas.
A little attention can make life easier for animals and also for people who live in areas that are hotbeds of man-animal conflicts. Forest officials in Upper Assam's Holongapar Reserve Forest have built a bridge across a railway track passing through the forest for hillock gibbons to pass from one side of the forest to the other. No matter how many laws we pass to save wild animals, it will finally be our resolve which can make a difference. As of now, the will to save the country's natural heritage seems to be woefully weak.
Close Story