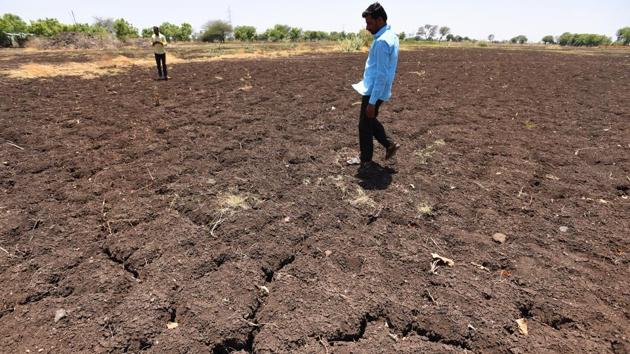 The new government must begin agricultural reforms fast
It is evident that the old formulae for reviving the rural economy and incomes are no longer working. Nor, it would seem, is the handout-based approach to reviving agriculture
UPDATED ON MAY 14, 2019 10:29 PM IST
Latest government data that shows the slowing of rural wages is worrying. As is the detail that they actually declined for several months in 2018-19. The situation is exacerbated by the ongoing agrarian crisis which, at least to date, hasn't been addressed adequately by either the spate of farm loan waivers across India or the increase in the government's procurement price for key crops. Lower than anticipated summer rains (which keeps the soil extra dry) and fears that El Nino could affect this year's monsoon rains just serve to increase the risks.
The importance of the rural economy can't be overstated. It powers many consumer- and agri-product companies and also powers India's booming scooter/motorcycle ad consumer electronics markets. In 2008-09, in the wake of the global financial crisis, it was the resilience of the rural economy (in turn, buoyed by a farm loan waiver) that helped insulate India. Already, India's largest consumer products company, Hindustan Unilever Ltd, has indicated that its numbers for the three months ended March 31 were hit by a rural slowdown.
It is evident that the old formulae for reviving the rural economy and incomes are no longer working. Nor, it would seem, is the handout-based approach to reviving agriculture. Both of these statements can be made with some level of certainty especially because some of the Budgets of the National Democratic Alliance government, including its Interim Budget spelt out earlier this year, have focused sharply (and sometimes exclusively) on the rural economy. Part of the solution may lie in radical agricultural reform. For instance, where is the focus on water-use in a country where almost half of the area under crops depends on monsoon rains? (This emphasis on water-use should also consider the choice of crops). And where are the market linkages so important to a thriving (or at least self-sustaining) agrarian economy? India's production-centric focus on agriculture also ignores the very real and rising threat of climate change, which is already making itself felt through extreme weather events. And part of the solution may live in diversifying the rural economy, wherever possible, into areas other than agriculture.
With the elections behind it, the government that takes charge in late May would do well to ignore political compulsions (never out of the picture in a country where the next round of state elections is scheduled for late 2019) and embark on much-needed rural and agricultural reforms.
Close