The time has come to clear Delhi's air, Mr Kejriwal
Dec 29, 2015 04:50 PM IST
AAP's heart is in the right place as it tries to rid Delhi of air pollution, but its mind must match up suitably.
Delhi chief minister Arvind Kejriwal's war on air pollution is significant in ambition and elaborate in method. For those worried about the smog and the dust choking the city's streets, his government's announcement, backed up by details he unveiled at the Hindustan Times Leadership Summit a day later, cannot be anything less than reassuring.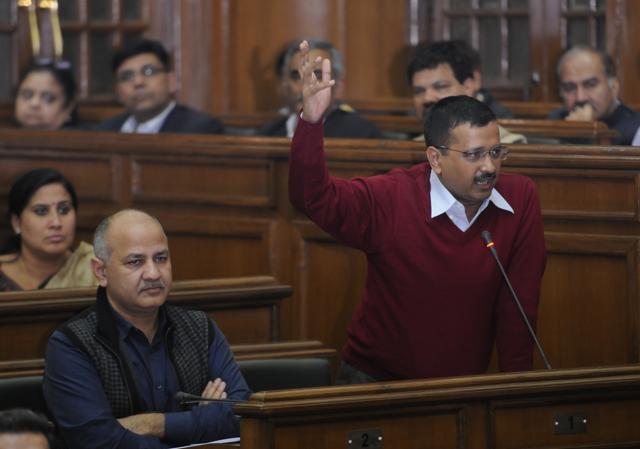 Based on global benchmarks, urgent action was the need of the hour. Kejriwal's declaration of a "pollution emergency" is something that citizens may agree with.
However, there are ifs and buts in the path to a cleaner capital, all of which need to be addressed systematically. There are cynics and sceptics wondering how he will implement the discipline of alternating between odd and even number cars in a place where people may buy two cars to get around the problem.
Public transport is not yet scaled up as an alternative to private vehicles, despite the success of the Delhi Metro. He talks of introducing Euro 6 emission norms for cars by 2017, a deadline too ambitious to be taken seriously. The decision to increase curbs on diesel-spewing trucks plying at night and the move to shutter thermal power plants that cause fly ash pollution can only be lauded.
Overall, the direction is right, but the roadmap and the timeline to getting there need to be weighed properly. There are administrative roadblocks and financial constraints involved for both the government and citizens in the march towards a greener Delhi.
As Kejriwal said at the HT Summit, his action plan stems from a public outrage to check pollution, and he will seek out more views from the public over the rest of the month to implement his ideas and keep options open for corrective measures.
Few will disagree with the participative culture of governance that he is trying to push and his reliance on experts to evaluate plans. Given the constitutional structure in which the Lieutenant Governor and the chief minister enjoy an uneasy equation, Kejriwal's plans need a whiff of pragmatism.
His speed, however well-intentioned, should not be allowed to backfire or fizzle out in ground-level action. The chief minister needs to clear the air in more than one sense.
Read More:
Delhi govt clears air over zero, says will be treated as even number
Delhi will restrict cars from Jan 1 to cut pollution, may face challenge