Vinod Rai should know that one cannot be partly honest
Published on Aug 17, 2016 07:17 PM IST
The former comptroller and auditor general's thoughts on what constitutes public and private gains are out of line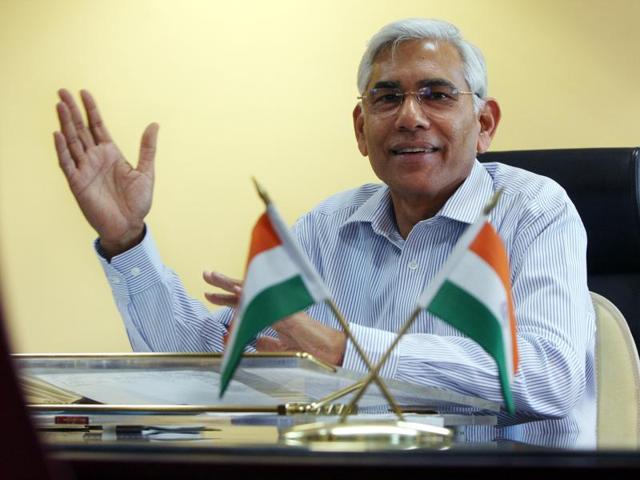 It is shocking to read Banks Board Bureau chief Vinod Rai, who was comptroller and auditor general and also in the IAS before that, defending the not so legal practice of government officials going on private trips at the expense of the exchequer and then passing them off as official visits. Equally distressing was the manner in which he has stood up for the whole exercise. He elaborated on the matter by saying that if he had to attend a wedding for which he was unable to afford an air journey, he would "create a duty" at the place concerned. He has sought to justify this on grounds of the limited perks that government officials get.
Read: So what! Ex-CAG Vinod Rai defends babus taking private trips on taxpayer money
To put it mildly, Mr Rai's thoughts on the matter are clearly out of line and can be dangerous. It is no secret now that what he is saying is rampant both in the public and the private sectors. But it would be a great misnomer to call it a "perk". There can be no ambiguity in getting perks. For example, if an executive is entitled to air travel when she or he is on official duty, that can be called a perk. But in no way is one entitled to make the journey by train and then claim the air fare. That would be nothing but dishonesty. Similarly if an officer is allowed the privilege of inviting guests to dinner at a five-star hotel and, instead of doing so, she or he takes them to an inexpensive outfit and presents a hefty bill, it would be deemed larceny. It is astonishing that Mr Rai is unmindful of the fact people indulging in sharp practices never stop at any point. Unless counteracted, these tendencies have the ability to bring down not just a system or an institution but an entire state edifice. If government servants acquire a bad reputation in this manner, there will be little to blame the people if they turn rebellious.
Read: Man gets out-of-turn promotion in Air India for his 'honesty'
Hypocrisy is said to be the compliment vice pays virtue. A corrupt person posing to be honest may be giving a false account of himself but at least abides by the belief that honesty is a good thing after all. Essentially, he is afraid of being seen as dishonest because he believes most people are honest. But when a person such as Vinod Rai, who has had an unblemished career, talks in this manner, one feels disconcerted. Let's hope he understands the negative impact of his utterances and clarifies things.