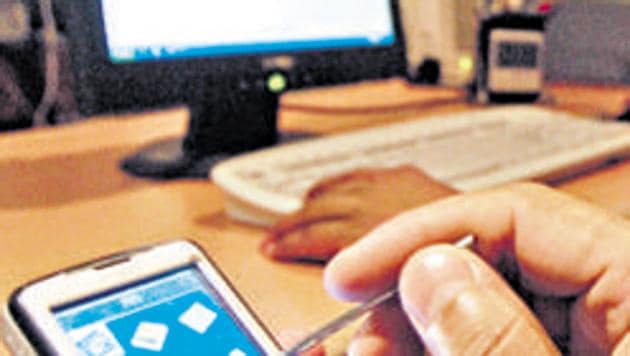 Why Internet shutdowns can hurt our economy and democratic values
Apart from the enormous costs to the economy, routine shutdowns are not particularly effective, since miscreants always find other ways to communicate
UPDATED ON MAY 03, 2018 05:28 PM IST
The Indian economy lost nearly $3 billion (Rs 19,500 crore) owing to more than 16,000 hours of Internet shutdowns in the past five years, a report by the Indian Council for Research on International Economic Relations (ICRIER) released this week said. The Shutdown Tracker Optimisation Project, run by the civil society organisation Access Now, reported last year that with 54 shutdowns, India had topped the list of 30 countries that witnessed shutdowns in the 21 months leading to September 2017. The ICRIER report defines an internet blackout as an intentional disruption of Internet or electronic communications, rendering them inaccessible or effectively unusable for a specific population, often to exert flow over communication. In the last few years, instances that have invited criticism include the 17-day shutdown in Jammu and Kashmir after the killing of Burhaan Wani, the suspension of Internet services in three districts of Madhya Pradesh after the police opened fire during a farmers' protest at Mandsaur and a similar breakdown in West Bengal after widespread violence in the North 24 Parganas district in the wake of an allegedly offensive Facebook post.
A government notification in August 2017 invoked the archaic Telegraph Act to put in place new rules that allow the government to temporarily shut down phone and internet services during a "public emergency" or for "public safety. In the past, the State has deployed Section 144 of the Code of Criminal Procedure which entails suspension of fundamental rights and the imposition of a curfew targeting unlawful assembly to justify the shutdowns.
The growing frequency of Internet shutdowns means the State is using them as a routine tool to tide over law and order breakdowns. Apart from the enormous costs to the economy, such routine shutdowns are not particularly effective, since people always find other ways to communicate. Also, studies have shown that such censorship in times of political unrest can even lead to more violence as the information gap can spark uncertainty and panic. The bigger question is: Can Internet shutdowns lead to erosion of democratic values? In times when many of the fundamental rights guaranteed by our Constitution, such as the freedom of speech and expression, the freedom of association and the freedom of trade are exercised on the Internet, does the State have the right to shut the Internet down?
Even if one argues that the State can place reasonable restrictions on our fundamental rights, it should be judicious in using this tool only in the rarest cases, rather than as a default response.
Close