Exam season: Here's how you can avoid eye damage
CBSE Boards or other examinations, don't strain your eyes by staring too hard at your books or the computer. Here are a few tips to avoid eye strain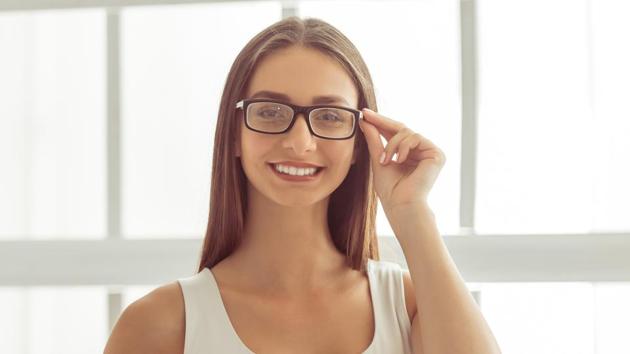 Updated on Mar 17, 2017 04:27 PM IST
With the exams just around the corner, I'm sure you are spending 8 to 10 hours a day staring at your books or computer screens.Much of this impacts your eyes. I'm sure you are doing your best right now. However, it is important not to strain your eyes before and during your exams.
So here are some tips to take care of your eyes while studying:
•If you've already been prescribed glasses, make sure you wear them while studying
•Sit right. Position yourself as far back on the chair as possible. Keep your feet flat on the floor, relax your shoulders, and use a small cushion or a rolled towel for your spinal curve. Avoid reading while lying down on the bed
•Hold your book about 18 inches from your eyes, though this depends on the font size. Ideally, hold your reading material at eye level, or place it on a stand, so that your head is not bent down
•Follow the 20/20/20 rule. Every 20 minutes, look at an object about 20 feet away for 20 seconds. When you take a longer break while studying, avoid reading a book or staring a screen. Instead, take a short walk or stand in the balcony and take in some fresh air
•Green is good! If you study near the window, take a short break to look at the trees and plants. There's some research to suggest that looking at plants is refreshing and relaxing for you and your eyes!
If you spend a lot of time reading off a computer screen or tablet, remember to:
•Position your screen 4-5 inches below eye level, and about 20-28 inches from your eyes
•Keep your books or notes near your screen so you don't need to move your head very frequently
•Follow the 20/20/20 rule here as well
•Take a 15- minute break after 2 hours of continuous reading, and don't watch TV during your break
•Blink often; people tend to blink about 18 times a minute, but this drops to half when looking at a screen
Regardless of how well you care for your eyes, some of you may have vision problems (called refractive errors). For eg, you may have difficulty seeing distant objects (myopia) or close objects (hyperopia) or your vision may seem distorted (astigmatism). These eye problems have many reasons and could occur at birth, during childhood, or even in your adult years. There are many ways to fix these and my advice is to regularly go for eye checks, especially if you or anyone in your family has these problems.
Here's wishing you all the very best for your exams!
The author is global executive director, Vision Impact Institute, a non-profit organisation, fully funded by the Essilor Social Impact Fund.
Close Story
Personalise your news feed. Follow trending topics