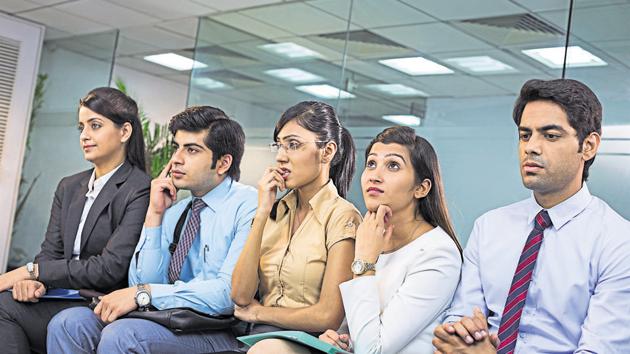 Battle for autonomy is going to drag on for private B-schools
Management institutions offering postgraduate diplomas worried about absence of a dedicated regulator
UPDATED ON DEC 28, 2016 02:01 PM IST
It now looks as if the impasse over a regulator for the 350 private business schools offering postgraduate diplomas in management (PGDM) will drag on for some more time.
The PGDM institutions have been fighting a legal battle with the All-India Council for Technical Education (AICTE) for autonomy since 2010. The AICTE notification dated December 28, 2010, had called for withdrawal of their autonomy related to admissions, fixing of fees, curriculum and examination matters. The Supreme Court has stayed this notification five times in favour of PGDM institutions since 2011. It extended the interim stay again on December 16, 2016.
Institutes such as XLRI Jamshedpur and International Management Institute, New Delhi can now conduct admissions for the academic year 2017-18 through six national tests — Common Admission Test, Xavier Aptitude Test, Management Aptitude Test, AIMS Test for Management Admissions, Graduate Management Admission Test and Common Management Admission Test.
After AICTE's notification was issued, the PGDM schools had approached the HRD ministry but it could do nothing. On behalf of these institutions, the Education Promotion Society of India (EPSI) and Association of Indian Management Schools filed a writ petition in the Supreme Court in 2011, challenging the order. One of the main arguments by the B-schools was that the AICTE could not force the institutions to lose their autonomy since a number of them have been functioning as self-financing institutes for nearly five decades.
With the extension of the interim stay last week, the rallying cry for a dedicated regulator for management schools has grown louder, say experts.
Dr Bakul Dholakia, former director, IIM Ahmedabad, says PGDM institutions are at the moment approved by the All-India Board of Management Education (part of AICTE) but the Board does not enjoy the same autonomy as the AICTE. It also does not have many experts with a management education background.
Also, as AICTE seems to be devoted to engineering institutions, the MK Kaw Committee's recommendation to set up an All-India Council for Management Education (AICME) should be taken up seriously. "The scope of regulations for B-schools must also be clearly defined by the new regulator. The 2010 AICTE notification does not do that. In fact, the notification is a result of lack of clarity on the AICTE circular," says Dr Dholakia.
He suggests that approval to these B-schools should be given for a longer term of three years instead of an annual extension. The regulator must also look at strategic aspects such as deciding the fee, funding for research and development, evaluating their performance, faculty development and internationalisation etc. Quality assurance is also critical. Currently, the fundamental problem of management education is quality. The National Institutional Ranking Framework and National Board of Accreditation are a way to assess the B-schools but institutional assessment needs to be done in a more dedicated manner. A regulator such as AICME can look into this.
According to Dr Harivansh Chaturvedi, alternate president, EPSI and director, BIMTECH, Greater Noida, Indian management education requires a new framework for regulatory control for becoming globally competitive and for making India a hub for management education.
"AICTE, as a regulator, has not been successful in achieving this goal during the last two decades. Ideally, we need a separate management council, similar to the Medical Council of India and the Bar Council of India to nurture, monitor and regulate management education," says Dr Chaturvedi.
Till a futuristic regulatory body is set up for the management education and the AICME is created, the B-schools have no option but to work under the ambit of the AICTE. "But of course, the AICTE will have to reinvent a new model of regulation which emphasises more on nurturing, supporting and encouraging management education instead of merely asking for an annual compliance report with the same data every year," says Prof Chaturvedi.
Close