In India, education is about rote learning: Manish Sisodia
Updated on Apr 07, 2015 06:22 PM IST
The Aam Aadmi Party (AAP) government had promised to improve things in government schools of Delhi.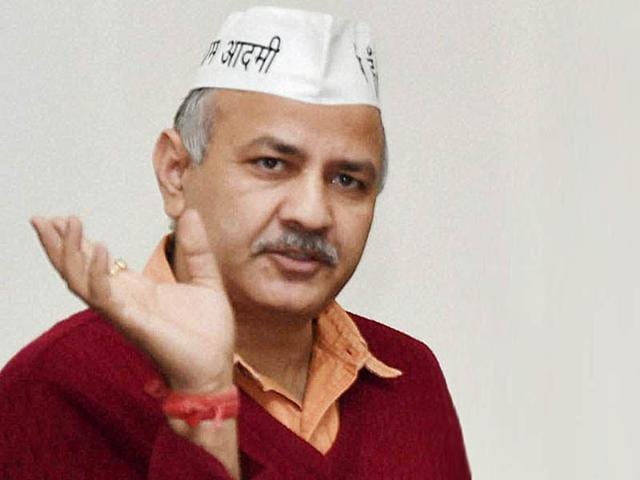 Hindustantimes.com |
, New Delhi
Mallica Joshi
The Aam Aadmi Party (AAP) government had promised to improve things in government schools of Delhi. The first step in this direction seems to be deputy chief minister and education minister Manish Sisodia's letter to the Union human resources development minister suggesting the no-detention policy be put on hold till other necessary changes are made in schools. Hindustan Times catches up with Sisodia about the rationality behind the decision.

Excerpts

Why do you feel that the no-detention policy must go, at least for now?
In our country, education is not about learning. Instead, it is about cramming and rote learning. Education, in its current form, is a test of children's capabilities to remember things, not understand them. In such a scenario, the no-detention policy's purpose is defeated.
According to Right to Education activists, doing away with the no-detention policy is the easy way out that ends up harming children.
I am in favour of the no-detention policy but only when education is about learning and not cramming. We, however, have failed to address this in our classrooms. All our systems, especially the process of taking exams, are geared towards making children remember things and not understand them.
What needs to change?
We have to look at our teacher training. We may have brought in a no-detention policy, but teachers are not trained according to this policy. They are still taught the method where you assess a student according to the marks she gets in an exam.
How can the no-detention policy be successful if the one imparting education is not aligned with it? Did the text books change in line with the new policy? No they didn't. We need to take a holistic view of where we are in terms of education as a whole. We can't copy and paste in our schools, what has worked in other countries without first providing the basics.
What can the Delhi government do in this regard?
We are working on various plans. But I think it is very important to understand that education is not about human resources. Education does not mean developing resources. It means developing a humane society and yet we have a ministry for human resource and not education. Our aim will be to build a more humane society, of which human resources can be a part.
Personalise your news feed. Follow trending topics