Increase SC, ST and OBC representation: Govt pushes for faculty quota in IIMs
May 01, 2017 01:06 AM IST
Cracking the whip, the HRD ministry asks institutes to run rolling advertisement of the vacancies on their websites.
Pushing once again for faculty reservations in IIMs, the Human Resource Development ministry (HRD) has written to all the campuses asking them to increase the representation from SC, ST and OBC community members by starting a special rolling advertisement on their websites.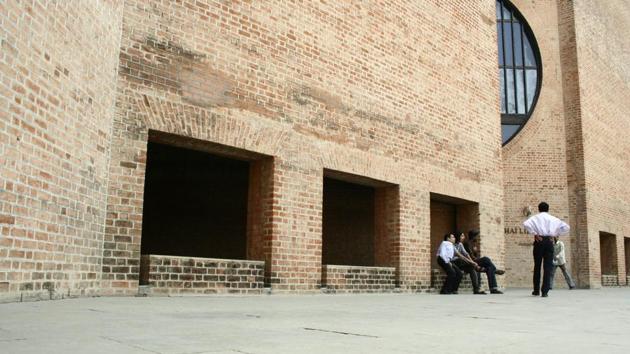 Sources said the move is an attempt to ensure that individuals can apply anytime in the academic year. The letter from the HRD ministry also hits out at IIMs for failing to take any major action in the contentious matter of faculty reservations.
The premier business institutes have also been asked to hold a special recruitment drive at least once a year to fill up these faculty posts. The institutes have been asked to send the ministry a report on action taken by them within a month.
"If we have a rolling advertisement in place, SC/ST and OBC candidates will be able to apply anytime as there is no last date for it. The move will help increase their numbers in the IIMs," said a senior HRD official on the condition of anonymity.
Many of the country's 20 IIMs have resisted introducing reservation in appointment of faculty, citing quality concerns.
The HRD letter points out that there has been no appreciable progress in getting more members from these categories in the faculty despite it being a constitutional obligation.
The letter further states that the issue of reservation in the teaching posts in the IIMs has been under examination for sometime.
"It is seen that in some institutions there is not even a correct assessment of numbers of SC, ST, OBC teachers in the faculty. All IIMs have been asked to get an accurate assessment of number of faculty members from SC/ST/OBC communities at least," said a senior HRD official.
In addition to this, the ministry has asked IIMs to actively solicit applications from fellows belonging to SC, ST, OBC communities in IIMs and other business schools.
"As a medium term measure, IIMs can focus on having more fellows from SC, ST, OBC so that they can become prospective faculty members in the institutes too," the official explained.
The government in 2008 had asked all centrally funded institutions, including Indian Institutes of Technology (IITs) and IIMs, to set a quota for SC, ST and OBCs in teaching positions.
The letter states that the purpose of the move is to correct the situation of these communities being under-represented in the teaching posts.
In 2013, the HRD ministry had written a letter to all directors to take appropriate action for appointments after placing the issue before the Board of Governors (BoG).
In 2016, again the ministry sent two letters in April and June on the subject. However, the issue is yet to be resolved completely.