Indian institutes are helping MNCs work towards R&D breakthroughs
Students from IITs and B-schools are working on solution-driven projects ranging from future tech to AI and new models of market research.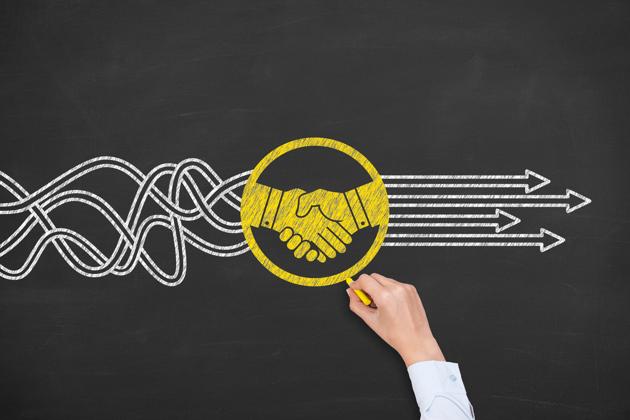 Published on Dec 06, 2018 04:16 PM IST
Hindustan Times | By Aishwarya Iyer
In an evolving win-win-win model, foreign firms are collaborating with the research arms of Indian institutions to find solutions to the technical and market-related problems they face. The companies get fresh perspective, and even solutions; the institutes get a boost in investments and image; and the students get to work on real-world challenges, and network at a whole new level.
How can the field of agriculture better prepare for climate change; are there ways to minimise and diagnose defects without taking a gadget apart; how do you assess consumer response to AI more accurately — these are among the questions that students are helping leading global companies address.
The institutions involved include IITs and business management institutes like WeSchool. The companies range from Mircosoft and Intel to Boeing and General Electric.
At WeSchool in Matunga, students have worked with Opcon, S Solar, HiNation and FOV Biogas, among others, for research in renewable energy, consumer behaviour and consumer electronics.
"These Swedish companies have collaborated with us, through India-Sweden Innovations' Accelerator, to find ways to scale and adapt technologies in the renewable energy space," says Uday Salunkhe, group director at WeSchool. "The initiative was supported by Swedish Energy Agency, Business Sweden and the Confederation of Indian Industry's green business centre.
Students were able to fine-tune their knowledge about markets and product strategy while working on these projects."
IIT-Mandi in Himachal Pradesh is working with Microsoft on applications of cloud computing and the Internet of Things in agriculture. The idea is to use technology to offer farmers data-based advice on which crops to grow where and when, based on analyses of soil quality and climate, and to offer farmers customisable weather reports on a daily basis.
"It's a give-and-take formula where institutions like the IITs use their expertise in research to help companies, and the companies bear the cost of that research. Working on projects of a global scale improves our credibility too," says Prem Felix Siril, dean of sponsored research, industrial consultancy and international relations at IIT-Mandi.
IIT- Madras aims to link industrial research-and-development (or R&D) experts and the institute's research scholars and faculty to augment existing research plans. Boeing, IBM, Robert Bosch, General Electric and global automotive parts major Continental are among the companies that have partnered with it.
"Students work on topics that are industry relevant. They are currently developing sensors to detect defects in devices without having to take them apart, evaluating new construction materials, working to incorporate artificial intelligence in software engineering. Working closely with international companies for research helps students network and develop contacts too," says Ravindra Gettu, dean for industrial consultancy and sponsored research at IIT-Madras.
Apart from funds, learning and knowledge acquisition, such partnerships boost bilateral relations between two countries, says Salunkhe of WeSchool.
It's not all smooth sailing. "Due to intellectual property rights, there are agreements that have to be signed and the legal work can take a lot of time," says Gettu of IIT-M. Space is another issue. "Sometimes, the research site can be far away from the institute," adds Siril of IIT-Mandi.
Students must choose their subjects of interest and not get attracted by a big brand name, says Dhiraj Mathur, leader of national education practices at professional services company PricewaterhouseCoopers.
Close Story