Indian students not driving enrolment growth in UK varsities
The decline in student enrolments in UK universities domiciled from India began in 2010/11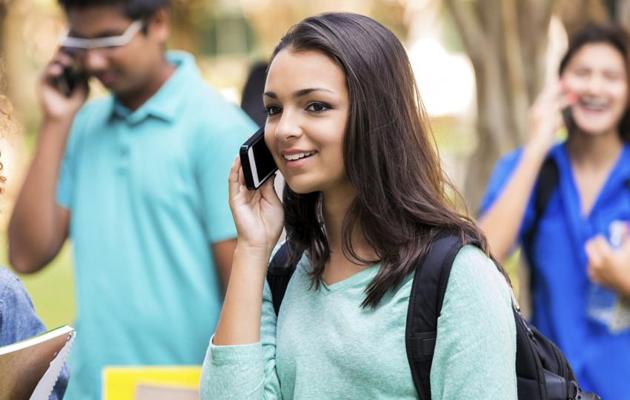 Updated on Jan 25, 2017 02:10 PM IST
Every year, a number of Indian students who wish to study abroad choose the US and the UK. But the political changes in the last one year in the two countries has left Indians thinking how it will impact their chances of pursuing higher education in these countries.
Recent data from the Higher Education Statistics Agency UK shows a decline in number of Indian students to the UK. India saw the largest percentage decrease, at 44% between 2011/12 and 2015/16. In numbers, this meant that in 2015/16, the number of student enrolments domiciled from India was 13,150 less than in 2011/12.
It is worth noting however, that the decline in student enrolments domiciled from India began in 2010/11.
Though the Open Doors report on international students in the US says that the growth in international science technology engineering and mathematics (STEM) students is likely connected to the 25% increase in students from India, experts say Trump's win might leave students skeptical.
Rahul Choudaha, co-founder of DrEducation, a US-based research and consulting firm specialising in international student mobility trends and enrolment strategies, says the biggest challenge for British universities is that its top two source countries – China and India – are not driving the enrolment growth. These two countries account for over one-third of the total international student enrolment in the ­country.
For the last four years, the overall enrolment for China has grown at a much slower pace (compared to the US), while India has been experiencing a consistent decline.
Despite the growth in number of Indian students, the US higher education is also facing a tougher environment for attracting international students for fall 2017. Three of the four top source countries – China, South Korea, and Saudi Arabia – are witnessing a slower rate of growth.
"India was the only market among the top four countries, which witnessed a double-digit growth rate. Indian students are value-seekers and hence they are concentrated in master's programmes, which offer a more likely work experience through three-year long STEM Optional Practical Training. However, with the recent demonetisation of Indian currency and a perception of stricter immigration policies, Indian numbers are likely to be affected at the master's programmes," he adds.
Close Story
Personalise your news feed. Follow trending topics