Is your BA degree valid in the US? The answer could shock you
Many American universities do not accept a three-year undergraduate degree from India for admission to their postgraduate programmes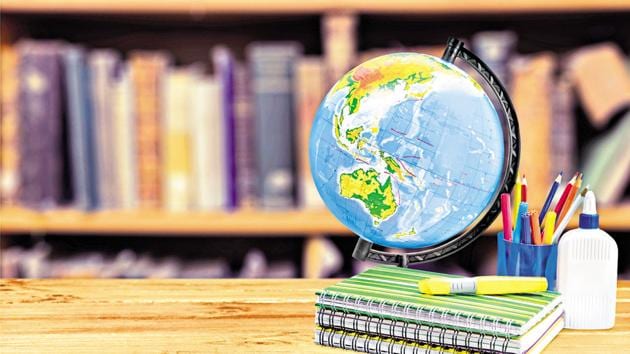 Updated on Mar 01, 2017 05:38 PM IST
If you're planning to study in the United States after getting your bachelor's degree, you could be in for a shock as there's a possibility of your application to the institution of your choice getting rejected. Today, many American universities do not accept a three-year undergraduate degree from India for admission to their postgraduate programmes.
The Department of Electrical Engineering and Computer Sciences at UC Berkeley does not accept three-year degrees from India for admission.
At San Francisco State University, students graduating from international educational institutions with 13 years of pre-collegiate work, 'A-level' passes, and three-year bachelor's degrees can be directly admitted to its graduate programmes if they meet all other university requirements.
Students with 12 years of pre-collegiate education and three-year bachelor's degrees can be admitted to graduate programmes at the university only if they complete one additional year of acceptable coursework.
San Diego State University, however, accepts three-year bachelor's degrees if all coursework is completed and the final diploma has been issued. Three-year degrees that are in progress are not accepted.
Elaborating on the practice of equivalence of Indian degrees in the US, Rahul Choudaha, CEO, DrEducation, a US-based research and consulting firm, says admission policies and processes for master's and doctorate degrees in the US differ by institutions. There is no central agency defining the policies and processes and hence how the Indian three-year degree is viewed differs from one institute to another in the US.
"There are institutions which do not accept any Indian three-year degree. Those which do so accept it on the basis of some qualitative criteria. And there's the other extreme of those accepting all Indian three-year degrees as equivalent. The fundamental difference is based on the institutional viewpoint of the accepting the qualitative rigour and academic equivalency of what students learn in three-year degree as compared to the American four-year degree," he says.
Students need to do their checks before applying to a US college or university as most will have different rules of admission. The US Department of Education says there is no single authority in the US for the recognition of foreign degrees and other qualifications. International agreements, US education system and labour market recognise three competent authorities for matters pertaining to recognition. These include the admitting school or higher education institution taking in international students who present credits or qualifications earned abroad; the employer hiring foreign workers who present degrees or other qualifications earned abroad; and state or territorial licensing boards for individuals who seek to practice regulated professions in a jurisdiction of the US and are presenting degrees or other qualifications earned abroad.
Admission to US graduate programmes is highly competitive. Kimberly Dixit, co-founder and president, The Red Pen, a Mumbai-based overseas education consultancy, says, "Applicants really have to carefully research this on a college by college and course by course basis. It's a very institution-specific requirement. And if in doubt, they can email the graduate admissions department directly to find out. For example, many MBA colleges will accept a three-year bachelor's from India, but (universities offering) master's in social work will not."
"The Indian three-year bachelor's degree is not given equivalence (it's not considered equal to the degree the student wants to study for) for a majority of applications for graduate programmes in the US. Some universities may consider a three-year degree depending on the programme and after reviewing an applicant's academic achievements and work/volunteer experience. In this case, universities look at the syllabus to compare whether the three-year degree will suffice; the syllabus is almost always never sufficient. This is a risk that applicants will have to take. This results in delays and perhaps disappointment."
Students must also remember that universities set their own rules for admission which are subject to change. The basic requirements to be eligible for PG courses is very high grades, great scores on the GRE or GMAT, TOEFL or IELTS.
The degrees have to be earned in first division and the awarding institutions have to be accredited by India's National Assessment and Accreditation Council (NAAC) with a grade of 'A' or higher.
"This will also encourage more Indian institutions to get themselves accredited so that it benefits the larger interests of students. The move of three-year degrees from NAAC 'A' grade institutions to be considered for equivalence was introduced nearly two years ago," says Prof DP Sigh, director, NAAC.
Close Story
Personalise your news feed. Follow trending topics