Budget 2023 expectations: Top 7 things education sector needs
Jan 27, 2023 07:33 PM IST
Union Finance Minister Nirmala Sitharaman is set to table the Union Budget for the financial year 2023-24 on February 1.
Union Finance Minister Nirmala Sitharaman is set to table the Union Budget for the financial year 2023-24 on February 1. As the day nears, expectations from all sectors have started pouring in. Amidst myriad number of stumbling blocks, Indian economy persists to be an island of hope. The Indian tiger is striding ahead taming the contemporary economic challenges. The production of 3X more unicorns than China in 2022 exhibits the maturity of India's start-up ecosystem. India is all set to become a super- power in near future. But it is imperative to note that the stepping stone in this direction is an illuminating education sector. Budget for the education sector has always been minimal due to India being a developing nation, diversion of funds has been common.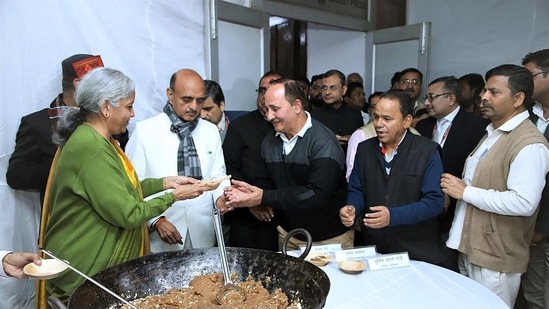 As such, the following are the pre-budget expectations related to the education sector of India:
1. Increased Public Investment on Education
The Education Commission (1964–66) had recommended that at least 6% of GDP be spent on education so as to make a noticeable rate of growth in educational achievements. National Education Policy, 2020 (NEP) also emphasized public investment on education to be 6% of GDP. India's education budget has never touched this number. It is still hovering somewhere around half of the required percentage. The education sector is growing on a massive scale therefore the funds should be allocated commensurate with its market size and growth dynamics. We expect that the upcoming budget promises adequate public investment on education to lead young India on the path of unprecedented growth.
2. Modifications in GST related to educational services
It can't be denied that taxes are imperative to generate revenue for the government which in turn are used to provide subsidies to the indigent categories. But in order to attain the objective of increasing Gross Enrolment Ratios at various levels of education, we expect the Government to drastically reduce the GST on educational services or better still completely remove it for a stipulated period to help boost growth of this sector.
3. Budget allocation for Teacher Training and Internationalisation of Higher Education
Budget allocation for teacher training and adult education was 250 crores in 2021-22 which declined to 127 crores in 2022-23. Even though Smagra Shiksha Abhiyan(SSA) saw an increase of 6000 crores in the budgetry allocation in 2022-23, it still was below the allocation of 2020-21. Therefore, it is expected that this year teacher training and SSA receive higher budget for the effective implementation of NEP 2020. Allocation of funds to train Anganwadi workers to get ideal ECC (Early Childhood Care) trainings are a must if the Pre- primary education is to be integrated with the mainstream education as proposed by NEP 2020. The NEP also stipulates various measures to promote India as a global study destination. Facilitating formal partnerships with eminent universities abroad to offer online and hybrid degree programs in order to achieve the Gross Enrolment Ratio targets set by the government is relevant to consider this year. We expect the government to allocate sufficient funds to ensure strengthening of the Internationalization of Higher Education as envisaged in NEP 2020.
4. Digitalisation
Digital University can help in increasing the enrolment at the tertiary level of education. By providing education in different Indian languages and ICT formats, Digital University will benefit the student community immensely. We expect the Government to materialise the idea of Digital University as envisaged in its last year's budget (2022-23) so as to ensure access to students across the country for world-class quality universal education with personalised learning experience at their doorsteps. PSL benefits should also be provided to startups that aim at digitization of schools at a minimal cost. These startups should be encouraged and provided with a seemless line of credit . The upcoming budget should include a special allocation on creating AR/VR labs, Robotics in every school. It should give tax incentives for the digital education sector. Boosting online education through collaboration with the Ed tech sector will be a welcome step.
5. Schemes to foster tertiary education
India's education system is in the form of a pyramid with a broad base representing enrolments in the primary education and a narrow top symbolising tertiary education. For a robust increase in the enrolment at the tertiary level of education, we expect the Government to allocate sufficient funds to attractive loan schemes and scholarships for tertiary education.
6. Schemes to enhance girl education
Apart from tapered tertiary education, India also faces a challenge of gender gap in educational attainments. This gap is indeed detrimental to the growth objectives of the Indian economy. 'Amritkaal' can be experienced in its true version only if all girls and young women receive quality education which is their human right. We expect the Government to allocate additional funds for girl education so as to ensure gender parity in education.
7. Allocation of funds to augment mental health of students
COVID-19 pandemic and lockdown has brought about a sense of fear and anxiety around the globe. This phenomenon has led to short term as well as long term psychosocial and mental health implications for children and adolescents. We expect the Government to initiate more wellness schemes like Tele Mental Health Assistance and Networking Across States (Tele-MANAS) which was initiated in last year's budget to help students learn coping strategies & build resilience, thereby creating a conducive environment for learning. This financial year's budget is anticipated to have a strong emphasis on the development of the education sector leading India to a higher growth trajectory. Knowledgeable and skilled people will surely escalate the pace of economic development of India. Let's keep our hopes high and fingers crossed and wait for the 1st of February, 2023 !
(With inputs from Commerce Department, Shiv Nadar School, Faridabad)
(Author Saurabh Sardana is HOD, Commerce at Shiv Nadar School, Faridabad. Views expressed here are personal.)