NIRF 2017: Universities to be ranked for overall and discipline-specific excellence
Updated on Feb 02, 2017 01:39 PM IST
The HRD ministry's ranking for higher education institutions will also be a greater thrust on quality parameters in research this year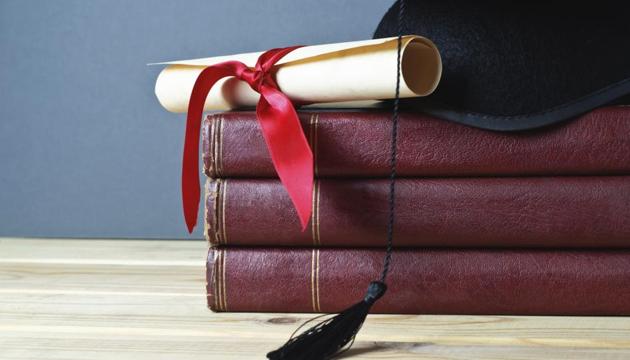 The National Institutional Ranking Framework (NIRF) - India's own top university rankings, launched last year by the HRD ministry will have unique features this year. Institute will be considered eligible for ranking on the basis of overall and discipline-specific excellence. All data presented for checks for rankings by the universities will have to be published.
Professor Surendra Prasad, part of the core committee developing this framework, says, "For the smaller institutes, NIRF will have just a discipline-specific rank. Universities will also have to publish all data which the general public and stakeholders can view. This, we hope will reduce the possibilities of misrepresentation."
In 2016, the parameters for selection were broadly divided into five categories – resources for teaching and learning, research and collaborative effort, graduation outcome, outreach and inclusivity and peer and stakeholder perception. Nearly 20 parameters were identified over these five heads.
There will also be a greater thrust on quality parameters in research (beyond volume of research and simple measures of quality). "There will be greater objectivity through rationalisation of parameters to eliminate those that are extremely difficult to authenticate on such a large scale. It will be easier for institutions to enter the necessary data for evaluation. The database of peers for peer perception has been enhanced significantly," says Professor Prasad.
The methodology of ranking will largely be the same as 2016. "We have tried to fine tune the parameters for greater objectivity. For the discipline-specific rankings, the parameters have been tweaked to better suit the concerned disciplines," he adds.
Broadly, the parameters used to rank the institutions are similar to those of 2016. However, improvements have been made based on last year's learnings.
In another major change, the categorisation of the previous year has been eliminated. All institutions catering to a minimum student population will be eligible for an overall rank, independent of their status or discipline. However, there will also be discipline-specific rankings, as mentioned already, for certain disciplines. Thus, it is possible for an institution to have multiple ranks.
Recalling how the entire process started and looking forward, Prof Prasad says the first ranking process was intense, but also very educative. "We had identified some areas of weakness. Going forward there is definitely need to strengthen these. The biggest positive was the overwhelming interest to participate in the effort. The biggest concern was somewhat careless attitude in providing the required data on the part of many institutions. The biggest takeaway, however, was creation of a confidence that meaningful and objective rankings can be done even in a large higher education system like India's. We have learnt a lot. Hopefully, we will be able to use these learnings for the coming cycle," he says.
This year, all participating institutions, independent of their discipline or nature will be given a common overall rank. For this, however, they need to have at least 1,000 enrolled students (calculated on the basis of approved intake). The institute also has to be a Centrally-funded institution/university.
Highly focused institutions with a single main discipline (engineering, medical, law, management, pharmacy or UG degree colleges in arts, science and commerce, etc.) with less than 1,000 enrolled students will be given only a discipline-specific rank.
To be ranked on basis of discipline, schools or departments of universities or institutions (such as arts, architecture, engineering, health and life sciences, humanities and social sciences, law faculty, medical school, management departments and pharmacy) will have to register separately and provide additional data pertaining to the respective school or department.
Discipline-specific ranks will be announced only for disciplines for which a significant number of institutions have gone in for ranking. The list includes some of the prominent institutions in that discipline, with an acceptable ranking score.
Open universities and affiliating universities (whether state or Centre approved/funded) will not normally be registered for ranking. However, if these universities have a teaching or research campus of their own, they can participate.