Study abroad: US, UK have everything to lose if they look inwards
Despite Trump and Brexit, the interests of foreign students shouldn't be overlooked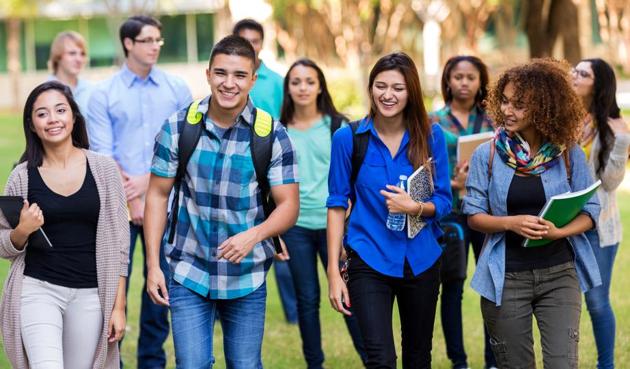 Updated on Jan 24, 2017 08:03 PM IST
Will the United States and United Kingdom continue to attract international students? Donald Trump's attitude to 'outsiders and immigrants' and the Theresa May-led UK government's recent visa policies indicate that the going might get tough for young Indians firming up their study abroad plans.
According to Phil Baty, editor, Times Higher Education World University Rankings, a surge in populist feeling against foreigners and immigrants in the US and the UK, and dramatic changes to the political landscape at the back of such sentiment, is likely to harm both countries as destinations for all international students.
After Donald Trump's election was confirmed, Times Higher Education witnessed increased website traffic to pages featuring Australian and Canadian universities. "We have already seen that restrictive visa policies and hostile rhetoric in the UK has led to a serious and alarming drop in the number of Indian students coming to study in the UK. Such moves could be seriously harmful to both American and British higher education. One of the things that makes both countries thrive in global rankings and which makes their universities the envy of the world is that the universities themselves are committed to being truly open and truly international, welcoming talented people from all over the world," Baty says.
Fewer foreign students would hit Western universities not just financially, but intellectually and culturally, to the detriment of both nations, says Baty.
In this scenario, it is however, very important to stress that university leaders and universities remain absolutely committed to welcoming international students. Students who ignore the rhetoric from politicians would still be made very welcome in UK and US institutions.
"Only last week, in Davos, I was talking to Subra Suresh, the India-born president of Carnegie Mellon University in the US, one of the very best in the world. He was determined to stress that the US and UK, both opportunities available to him when he first came to the US as a postgraduate student must remain open to today's students and future students," adds Baty.
Universities in the two countries have been running social media campaigns seeking to reassure international students that they very much welcome. These include #weareinternational and #youarewelcomehere.
US and UK have witnessed contrasting trends with at least four places of origin – India, Saudi Arabia, Nigeria and Hong Kong. Ten times as many Indian students are studying in the US as in the UK. American higher education institutions are more dependent on China and India as compared to British institutions.
Rahul Choudaha, co-founder of DrEducation, a US-based research and consulting firm specialising in international student mobility trends and enrolment strategies, says while the UK has an advantage over the US in attracting international students from Nigeria, Malaysia, and Hong Kong, it cannot underestimate the Indian market because of its scale and growth potential. UK faces stiff competition for Indian students against the US, which experienced a dramatic increase in the number of Indian students primarily in engineering and computer science fields.
With Brexit, the post-graduation employment and immigration opportunities will become more restricted. It is likely to hurt the enrolment for the master's programmes for non-EU international students and undergraduate programmes for EU students, he adds. Despite high quality and reliable reputation of the British higher education system, unwelcoming immigration policies are very likely to hurt the attractiveness of the UK as a study abroad destination. "UK universities rely heavily on international students for meeting its enrolment goals. The competing destinations like Australia and Canada with more welcoming immigration policies may benefit from this turbulence," says Choudaha.
Experts also say that the US and the UK, for somewhat the same reasons, will become less attractive to international students in the near future. There will be a variety of implications of the "Brexit mentality" in the UK and "Trumpism" in the US, likely making visas somewhat more difficult to obtain.
According to Prof Philip Altbach, founding director, Center for International Higher Education at Boston College, although no one knows the details yet, "The rhetoric relating to internationalism in both
countries is already changing. On the other hand, both countries will remain among the largest host countries or international students – the quality of universities, the use of English, among other factors, will continue to attract students. Other English-speaking host countries, such as Canada, Australia, and New Zealand, are likely to be more attractive. Some European countries may also benefit by a decline of the US and UK. And some potential international students may decide to stay home," says Prof Altbach.
Close Story
Personalise your news feed. Follow trending topics