The key employability trends of 2018
Employers are looking for skilled and capable talent, students are looking for courses which get them jobs and educational institutes are looking for industry participation to produce job ready people.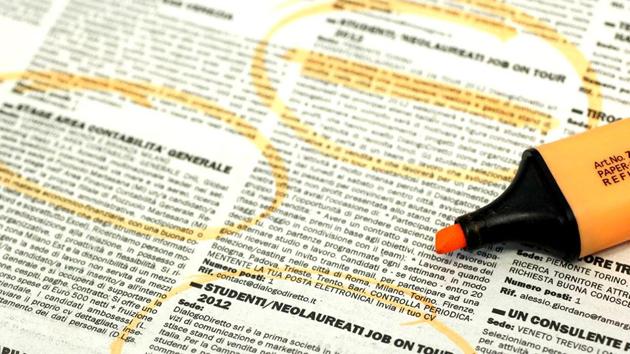 Updated on Oct 03, 2018 11:56 AM IST
Employability is the buzz word in today's employment market. Employers are looking for skilled and capable talent, students are looking for courses which get them jobs and educational institutes are looking for industry participation to produce job ready people. Skills and capabilities are prevailing over qualifications. Hence, jobs are the focus and each of the stake holders are looking at building value to be part of the employable pool. Let's look at some of the employability trends which are gaining momentum.
Apprenticeships are catching up
Apprenticeships are globally accepted learning approach to enhance the employability quotient of the youth. The principle of "learning by doing" and "earning while learning" has been tried and tested to create employable resources. One of the finest example of integrating apprenticeship as an integral part of its education system to create employable candidates is Germany. In India, the system has been prevalent since 1961, but till recently it was highly underutilized. However, over the last few years, the trend seems to be catching up. In fact, the latest amendment made in the ACT in 2014 has made it conducive for employers as well as the candidates.
As per the new amendment, 'optional trade', even non -technical or service industries were included and this has helped many new sectors to adopt apprenticeship. Further, the stipends are also made attractive enough these days so that it appeals to the youth to take up apprenticeships and acquire skills. Ministry of Skills and Entrepreneurship has also set up NAPS (National Apprenticeship Promotion Scheme) to incentivize employers as well as students who take up apprenticeships.
Integrated learning is the way forward
Standalone learning platforms isn't sufficient to build capabilities. A combination of conceptual knowledge and hands on experience can only make learning impactful. And hence a blend of class room session with on-the-job training is gaining traction. In today's world classroom has been redefined. Instead of restricting it to physical classroom, technology can enable digital or virtual classrooms. Technology can customize learning; make it flexible, highly accessible and cost effective. For instance, in UK rather than relying only on classroom sessions they have redefined their apprenticeship standards by including online platforms for conceptual learning.
University–industry partnership
Education needs to be linked to employment to make it relevant and produce job ready candidates. And hence industry participation becomes pertinent. Universities are designing programs with inputs from employers to make it relevant. The students go through customized curriculum and undergo industry exposure.
This concept has a long lasting impact on the students and also helps them develop cognitive skills which are much desired by any employer.
Currently, these industry linked programs are limited to technical domain, but soon market will see programs offered in non technical streams like retail, healthcare, logistics and banking & financial sector as well. Also, more universities will come forward to offer such programs.
The services sector
Apprenticeships are for manufacturing set up and for ITI students is a myth. When the Apprentices ACT was written it was meant to be for manufacturing set up. But today service sector is also adopting apprenticeship to build a pool of employable candidates. The inclusion of optional trade in Apprentices ACT now makes it possible to appoint apprentices in the service sector. Also, manufacturing companies are appointing apprentices in support functions like finance & HR and non-technical job roles. In times to come, services sector will see a huge spike in apprenticeship enrolments.
Establishments will be the new classrooms
Onsite learning will rewrite the definition of classroom. Employer establishments are the future of learning and will redefine classroom. Real time on-demand training at employer's premise will have a more impactful learning. The complexities and dynamism around skilling will be addressed through onsite learning process which will prepare people real time for jobs of the future.
Re-skilling is fundamental to being employable
Latter half of 2017 witnessed job loss in IT sector due to technology evolution, bringing in cost efficiencies and change in global norms. This will lead to emphasis on re-skilling to be employable. This is mostly for mid career professionals who are going through redundancy crisis as new technologies are taking over the jobs. Many employers are facilitating reskilling of existing employees as finding talent is costly and time consuming. Mid career professionals can no longer afford to ignore this process of up skilling and hence will see more and more professionals undergoing reskilling to remain employable.
Employability is the connecting link in people supply chain and will continue to be the focus area to bridge the current skill deficit and prepare future workforce.
(The author is vice president – NETAP, TeamLease Services. Views expressed here are personal)
Close Story