Anudeep Durishetty, UPSC topper in 5th attempt, is a Google, BITS alumnus from Telangana
UPSC topper Anudeep Durishetty took anthropology as his subject in the Civil services Mains exam and has opted for the Telangana cadre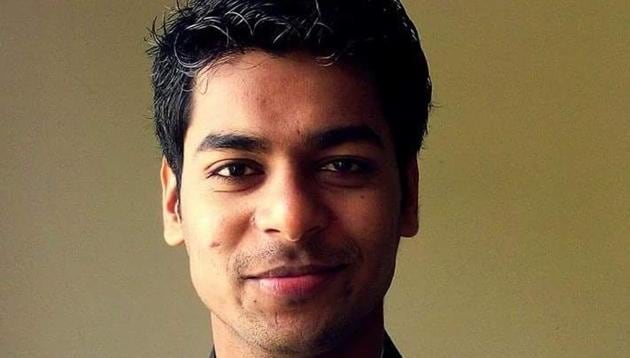 Updated on Apr 27, 2018 11:50 PM IST
It was the fifth and the final attempt for 28-year old Anudeep Durishetty when he took the All India Civil Services Examinations 2017 held by the Union Public Service Commission (UPSC).
An Indian Revenue Service (IRS) officer, the Telangana man topped the exam with elan.
"It is thrilling and exciting. The fact that I am the topper is yet to sink in," said Anudeep, when contacted over phone.
The son of D Manohar, an assistant divisional engineer with Telangana Northern Power Distribution Company Ltd, and D Jyothy, a homemaker, Anudeep comes from Metpalli town in Jagitial district.
A brilliant student right through his schooling days at Metpalli's Sri Suryodaya High School, Anudeep bagged a seat in B Tech (Electronics & Instrumentation) at Birla Institute of Technology and Science (BITS), Pilani in Rajasthan. He graduated in 2011.
"It was while pursuing engineering degree that I started taking interest in civil services. I prepared hard, but could not succeed in getting through the interview conducted by the UPSC in my first attempt. Subsequently, I joined Google India as software engineer in Hyderabad and continued to prepare for the civils," he said.
In his second attempt in 2013, Anudeep got the IRS cadre and was appointed as a customs and central excise officer. "However, my quest for IAS (Indian Administrative Services) continued. In the subsequent two attempts, too, I could not achieve success. This year, it was my last attempt and I put my heart and soul into it. By grace of god, I topped the Civil Services," Anudeep said.
Anudeep qualified the examination with anthropology as his subject. "The subject had been close to my heart right because it deals with the evolution of mankind and the society," he said.
Anudeep has naturally opted for the Telangana cadre. "It will give me an opportunity to serve my home state, which had become a reality after a prolonged struggle," he said.
Close Story
Personalise your news feed. Follow trending topics