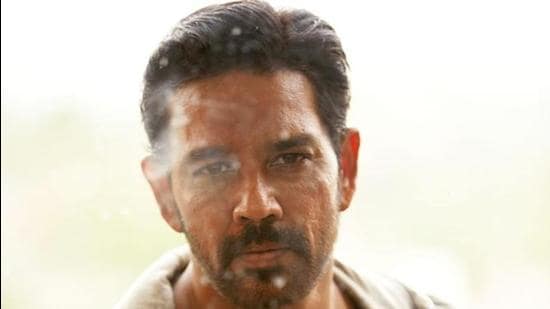 Annup Sonii: Actors are careful about what character we play, but you can't blame us for everything
Are actors responsible for the characters they play on screen? This question was raised earlier this year when the web show Taandav came out and certain scenes stirred controversy
By Rishabh Suri
UPDATED ON MAY 29, 2021 05:21 PM IST
Are actors responsible for the characters they play on screen? This question was raised earlier this year when the web show Taandav came out and certain scenes stirred controversy. Months later, several other shows continue to face similar flak for seemingly objectionable content.
Actor Annup Sonii, who featured in one of the scenes in Taandav that was among those deemed controversial, tells us, "Obviously actors can't be held responsible. Otherwise kal agar main bad cop ka role karta hoon, toh sab bolenge, 'Arrey [tum ho]...' But yes, actors have to be very careful. I always believe that in life, there has to be a balance of everything."
Sonii, 49, agrees that celebrities are role models who people look up to, hence they have to accept the responsibility that comes along.
"It's fact that people look up to actors. When a celeb is signed on to promote a product, why are they chosen? It's because people will get influenced. They say, 'Isne aisa kiya, vaisa kiya'. It matters to them," he reasons.
In fact, the actor admits he himself has a few icons in showbiz who he admires.
"I look up to a lot of actors, how they conduct themselves in the film industry, their persona and tell myself, 'This is the way I want to be'. Aap yeh bilkul nahi keh sakte ki actors ki koi responsibility nahi hai. So, while playing a character, some care has to be taken," he says, and is quick to mention, "But, you can't blame actors for everything. It's a part and parcel of any business."
Web censorship is one aspect which comes into play at this point and many shows that drew ire have willingly censored the said scenes. "That will keep happening," says Sonii, "Itna bada desh hai, itne log hain, system ek galat tarah se work karta hai. But, OTT platforms have given a lot of freedom to writers, actors and directors. So, I'm just looking forward to do a lot of good work."
Close