Ayushmann Khurrana reveals how his dad once helped a trans man: 'Though I was also shocked...'
Chandigarh Kare Aashiqui star Ayushmann Khurrana talks about the lack of awareness for the trans community in the country and how he first came to know about their struggles at 13.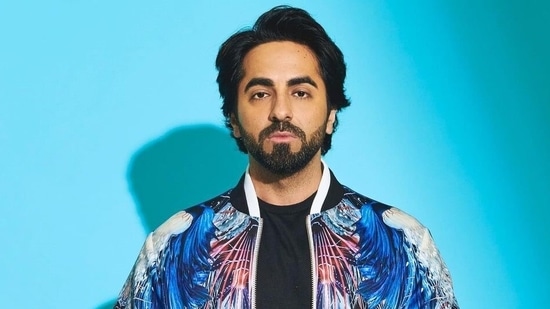 Updated on Dec 18, 2021 02:05 PM IST
Ayushmann Khurrana has created a niche for himself in Bollywood by taking up films on taboo subjects. From sperm donation to erectile dysfunction, his films have tackled a wide variety of subjects not generally talked about in the mainstream. His latest release Chandigarh Kare Aashiqui deals with the discrimination and ostracisation faced by the trans community in the society.
In the Abhishek Kapoor-directorial, Ayushmann plays a bodybuilder who discovers that his girlfriend (played by Vani Kapoor) is a trans woman. In an interview with Film Companion's Anupama Chopra, the actor discussed the lack of awareness about the trans community in the country and revealed how he first came to know and understand them when he was just 13 years old.
"Though I belong to a conservative family, my parents were progressive. In the mid-90s, there were two girls in a hostel, who came to my father. One of them wanted to undergo this operation and become a guy," he said. Ayushmann added that his father suggested a gynaecologist to the couple but that person shunned them for 'going against nature'. In the end, Ayushmann's father suggested to the couple goes to a bigger city, following which they went to Mumbai and got the operation done successfully. "Now they have been married for the last 20-25 odd years," he revealed.
Elaborating on this first exposure to the trans community, Ayushmann said, "So, I knew about the trans community when I was 13. It was a great induction for me. Though I was also shocked ki aise thode hi hota hai papa (That's now how things are). My father also didn't know that there would be an operation and it would be successful. That was the first eye-opener for me that this community exists and thinks this way." The National Award winner added that though he had been empathetic towards the community since childhood, he had to grow and evolve over the years. "Empathy was always there since childhood. But it takes time. We have grown a lot. We are learning every day," he added.
Also read: Chandigarh Kare Aashiqui review: Refreshingly different; Vaani Kapoor steals show, Ayushmann Khurrana scores well
Talking about his own growth, Ayushmann recalled how he had once declined an invitation from the gay community for a gig when he was in college in Chandigarh. He said, "In college, there was this gay community who invited me and I just said no. But there was no malice for them. There was fear ki pata nahi mere saath kya karenge (I was scared about what they will do to me), I am a straight guy. I just said with all due respect I can't come. But I was not shunning them."
Close Story
Personalise your news feed. Follow trending topics