Here's why Vikram Gokhale watched an Amitabh Bachchan film every week
Nov 26, 2022 04:01 PM IST
Vikram Gokhale and Amitabh Bachchan were friends for more than 50 years. The actor had once said that people should watch 'real acting' in Amitabh Bachchan's films.
Vikram Gokhale and Amitabh Bachchan had known each other for more than half a century. They had seen each other's struggle in the industry during their initial days. In an interview in 2020, the veteran actor had revealed that he had seen Amitabh's struggle and watched his film once a week. Also read: Veteran actor Vikram Gokhale dies at 77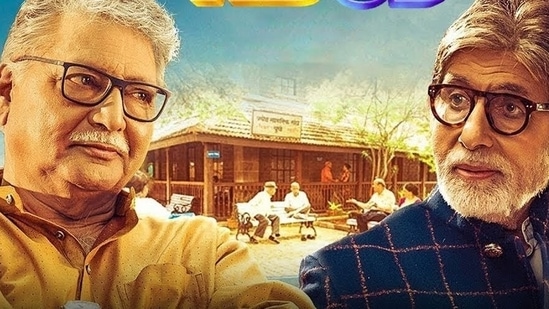 Vikram Gokhale died on Saturday in Pune. He was 77. During his days of struggle in Mumbai in the early-1970s, Amitabh had helped him find an accommodation in the city. Vikram made his Bollywood debut in 1971 with Parvana, which starred Amitabh.
Talking about Amitabh Bachchan, Vikram had said in a interview to ETimes two years ago, "I think people have only seen his stardom, but I have seen his struggle. I have personally witnessed his struggle. He used to knock the door of every studio and I have seen this. There many people in the film industry who don't have any idea of what acting is and they call themself as an actor. It is just show off. If you want to experience real acting then people must watch Amitabh's film."
He had also said, "I am so proud that he knows me and I know him. We are friends from the last 55 years. I just love his attitude and nature. I still watch his films once a week and I am doing this from the past several years."
Vikram Gokhale is known for his extensive work in Hindi and Marathi films, television and theatre. He was the son of Chandrakant Gokhale, a Marathi theatre and film performer and his great-grandmother, Durgabai Kamat, was the first female actor on the Indian screen. His grandmother Kamlabai Gokhale was the first female child actor in Indian cinema.
He died at Pune's Deenanath Mangeshkar Hospital after multiple organ failure. His body will be kept for antim darshan at Balgandharv Rangmanch and his last rites will be done at 6 pm at Vaikunth Samshan Bhumi in Pune.