Lara Dutta: It has become a challenge to balance out entrepreneurship with active acting career
Published on Nov 24, 2022 05:19 PM IST
Right now, actor Lara Dutta Bhupathi is struggling to balance out her active acting career with entrepreneurial journey and family life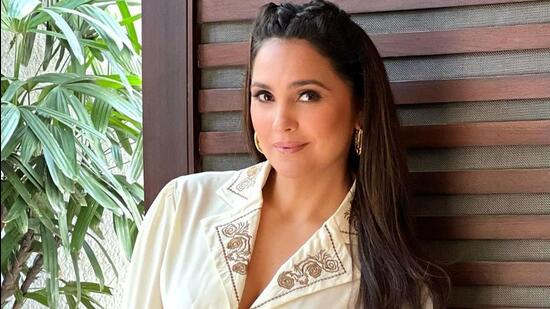 Right now, actor Lara Dutta Bhupathi is struggling to balance out her active acting career with entrepreneurial journey and family life. But she is not fretting about it.
"Ever since I stepped into the industry, I never felt that being a film actor is going to be the end all for me in my life. At some point of time, I always knew that I would be an entrepreneur, and that I would venture into business. I have always known that. For me, it was just a matter of finding the right time to be able to commit to this," Lara tells us.
Lately, the actor has been busy with back to back shooting schedules of her web shows as well as film projects, and is also working on exploring other horizons as a producer as well expanding her role as entrepreneur of a multi-product business brand. And the clash has come with fresh challenges for her.
The 44-year-old reveals, "Five years ago, I thought that 'okay, now, with the way the film industry functions, I would now have the time now and would be able to go into it. But little did I know that the OTT advent was happening simultaneously, and that I was going to be busier than I have given the last decade".
"Now, it has become a tremendous sort of challenge for me to balance out entrepreneurship, to balance out a very active acting career while balancing out my family life," adds the mother of one.
The Hiccups and Hookups actor credits her family for supporting her to sail through it all. "I'm lucky enough where I have the support of my husband (Mahesh Bhupathi) and my family. My daughter (Saira), who is 10, understands very clearly that her mom really loves what she does, and how important it is for me to constantly create, keep growing," she says, adding, "I am not just teaching her that it is important for a woman to be financially independent, but also that there is nothing wrong with enjoying to make your money".
The actor feels women are often taught that the money they earn should directly go into their home, which she doesn't agree with.
"They are taught that you shouldn't be enjoying the fruits of your labour. That if you are an earning member, then that money should be going into the house. And women are so happy and proud about the fact. I'm talking about the vast majority of women in this country, not the few privileged ones… They actually have very little say about that money, which needs to change," she says while wrapping up.
Personalise your news feed. Follow trending topics