Hugh Jackman passed on steroids for Wolverine role: 'Had been told what the side effects are of that'
Jan 10, 2023 03:48 PM IST
Actor Hugh Jackman denied ever taking any steroids to get into shape to play X-Men's Wolverine. In an interview, he revealed that he was aware of the side effects of that and was not interested.
Hugh Jackman has denied ever taking any steroids to bulk himself for his superhero characters. He will be returning to play his most iconic character Logan aka Wolverine in the upcoming superhero film Deadpool 3 with his good friend, actor Ryan Reynolds. The actor is currently on Broadway for The Music Man; his final performance will be on January 15, 2023 before he has to get into shape back again for Wolverine. (Also read: Hugh Jackman to return as Wolverine for Deadpool 3, confirms Ryan Reynolds in hilarious announcement video)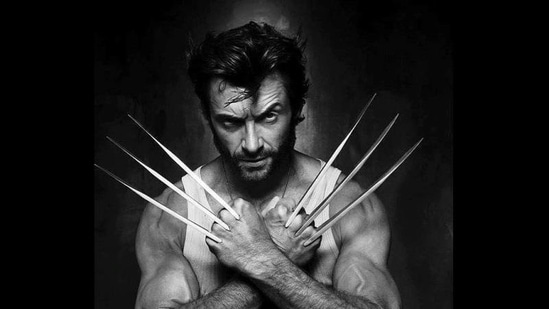 The actor broke through in Hollywood with X-Men (2000) where he first played Logan, alongside co-stars Patrick Stewart, James Marsden, Famke Janssen and Ian McKellen in the comic book adaptation. Since the, Hugh has played Wolverine in X2 (2003), X-Men: The Last Stand (2006), X-Men Origins: Wolverine (2009), X-Men: First Class (2011), The Wolverine (2011), X-Men: Days Of Future Past (2014), X-Men: Apocalypse (2016) and Logan (2017).
In a new interview on HBO's talk show Who's Talking to Chris Wallace, the actor responded to claims that if he had even taken any steroids in order to transform into the character. The journalist asked him that over the years, people have wondered, "Did he juice?" Hugh replied, "No, I love my job. And I love Wolverine. I got to be careful what I say here, but I had been told anecdotally what the side effects are of that. And I was like, 'I don't love it that much.' So no, I just did it the old school way. And I tell you, I've eaten more chickens — I'm so sorry to all the vegans and vegetarians and to the chickens of the world. Literally the karma is not good for me. If the deity has anything related to chickens, I'm in trouble."
Last year, the actor was also seen in the family drama The Son, along with Laura Dern, Vanessa Kirby, Zen McGrath, Hugh Quarshie and Anthony Hopkins. Hugh has also said that he had been turning down requests to play Wolverine over the years and had no interest. Until he just 'felt it' in his gut to return. He also added that getting to 'punch the shit out of Ryan Reynolds every day' was a good incentive. Production on Deadpool 3 is expected to start early this year as the film is expected to release next year.