Aamir Ali talks about dating rumours with Shamita Shetty: 'We are very close…'
Feb 01, 2023 08:02 PM IST
Aamir Ali addressed dating rumours with Shamita Shetty that surfaced after a video of him dropping her to her car was shared online. Here's what he said.
Actor Aamir Ali broke his silence on dating rumours with Shamita Shetty. Taking to Twitter, Aamir posted a video indirectly speaking about Shamita. Aamir talked about how he 'escorted her to her car' as a friend. He also drew a comparison with actor Shah Rukh Khan. (Also Read | Shamita Shetty breaks silence on dating rumours with Aamir Ali, shares note on Instagram)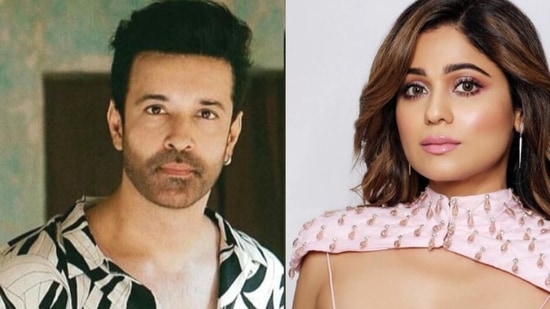 Recently, a paparazzo posted a video on Instagram of Shamita Shetty and Aamir's night out. While she posed for the photographers stationed outside a restaurant, Aamir ran away from behind her. A few minutes later, he came and gave Shamita a hug. The duo posed for pictures near a car. Aamir gave her a kiss as she sat inside a car, and left after saying goodbyes.
In the video, Aamir said, "Hi! I don't know what to say. My mom has always taught me to be a gentleman. If someone comes home, I generally drop them at the door, whoever that is. A friend of mine was there and I escorted her to her car. I was just being a friend and it became something else. Guys, we are single. I am single, she is single. We are just very very close friends and that's about it. That's about it."
Aamir added, "Ek cheeze khaali. Shah Rukh Khan sir bhi, main suna hun, jab mehmaan aate hai toh darwaaze tak chorne jaate hai. Toh woh theek hai, maine karliya toh, just saying (One more thing. I have heard that when a guest comes over to meet Shah Rukh Khan even he escorts them to the door. That is fine, but when I did, just saying)." He captioned the video, "Just saying…"
Reacting to the video, a fan wrote, "So much love to you, so sorry if we made you feel awkward, wasn't anyone's intention. we just really loved you guys' bond. your friendship is so cute." Another person said, "Aaamirrrr. you're so cute. We love you for being so kind and protective with shamzie. we know you two are just friends and adore your friendship."
On Tuesday, Shamita reacted to her dating rumours with Aamir. She wrote on Instagram Stories, "I'm baffled by society and its convenient prudish mindset all across. Why is every action and every person subjected to scrutiny or snap judgement with no reality check? There are possibilities beyond the narrow-minded assumptions of the NETIZENS, it's high time we open our minds to it! Single n happy .. let's focus on more important issues in this country."
Shamita dated Raqesh Bapat last year after they met on Bigg Boss OTT. They however broke up in July 2022. Later, Raqesh and Shamita also appeared together for a music video titled Tere Vich Rab Disda.
Aamir was earlier married to actor Sanjeeda Sheikh. They tied the knot in March 2012 and got a divorce in 2021. They are parents to a daughter, Ayra Ali.