6 reasons why scarf is the easiest accessory in summer
Updated on Mar 28, 2018 06:23 PM IST
Summer is a great time to make scarves a wardrobe essential and there is no doubt that this fun accessory can change the look of an outfit in a second. With so many options, which one will you choose? Scroll to see them all.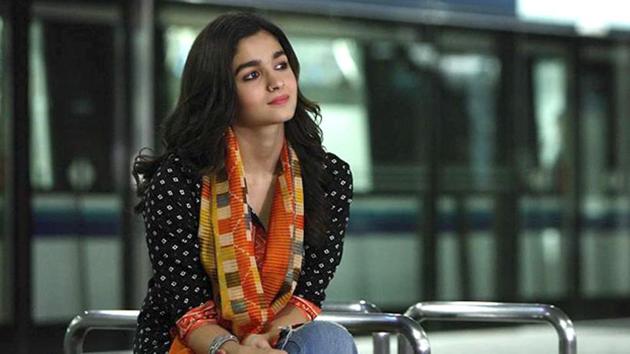 Even in summer, a scarf is a versatile piece that can be worn a number of ways, instantly enhancing your ensemble with a splash of colour and print. Don't believe us? Imagine an uber-bold-and-bright scarf worn with a white tank and your fave jeans.
Still not sold?
On a breezy night, a polka-dotted or striped scarf will stand out when worn with any dress. Belwo, Shreyasi Pathak, stylist at Vajor and Siddharth Saigal, founder at Wrap Studio list some tips to look stylish with scarves in summer.
Why? Because it's the easiest accessory around!
1. Belt it up: If you want to wear a scarf for an out-of-the-box effect, don't merely wrap it around your neck. Instead, wear a monochromatic outfit, and drape a printed scarf so that both ends fall in the front. You can now belt it around your waist to give your outfit some shape and definition. To complete this look you will need a large scarf, typically rectangular. The scarf should end mid-thigh to just above your knee and have just the print or pattern to make a statement.
2. Casual look:Go for lightweight materials in candy colours or bright summery colours. The best thing a casual summer outfit could use is a scarf tied around your messy bun, like a bandana or a boho turban.
3. Go for details: The idea in summers is to keep comfort in check without looking too mundane. To update your basic jeans and tee outfits, use a scarf with tassels or fringes for an instant texture and lift.
4. Pair it with the blazer: If you want a subtle look, go for a smaller scarf in darker shades which will blend with your outfit. Jersey scarfs are the best option to pair with summer blazers because they are available in a variety of solid, patterns, prints and plaids, easy to complete an outfit.
5. Scarfs for travelling: A scarf is a great accessory to wear for unpredictable weather. Plaid is a classic pattern and you can buy one in neutral colours (black, brown and beige) so that it can be paired with different outfits. Wrap it around the neck or unwrap it from the neck, extend it and wrap around the shoulders according to the weather. A scarf is very versatile and a handy item to have when travelling.
6. Wear a scarf to your office: It is a little tricky to wear a scarf to the office. Pair it with trousers, a formal shirt and matching the plaid scarf. The scarf is not an essential piece of the outfit and can be taken off at any point in time. You can also use a white scarf to create a black-and-white outfit and complete this look by adding a pair of heels.
Follow @htlifeandstyle for more
Personalise your news feed. Follow trending topics