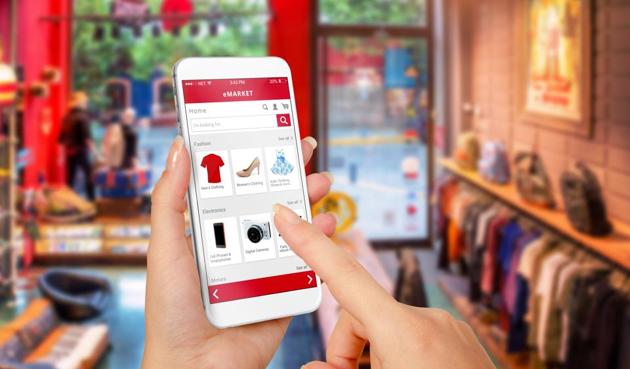 Here's helping you be a pro shopper even in these times of cash crunch
Nothing should deter a true shopaholic's spirit, not even demonetisation. Here are tips to help you shop online like a pro.
UPDATED ON DEC 23, 2016 07:32 AM IST
Digital shoppers swear by online shopping. And why won't they? It lets you try and buy, offers heavy discounts and easy returns — all this without having to wait in queues at stores. We know this was the scenario even before demonetisation, but cash crunch has forced even the anti-online shoppers to change their mind. And you know that's true when that item you saved in your online cart gets sold out way sooner than you could give in to the temptation.
Here's helping you be a smart shopper and beat the competition, as you bag great deals without burning a hole in your... umm.. digital wallet.
No cash, no fuss
Digital payments not only save you the hassle of arranging cash for your orders, but have their own set of benefits too. When shopping through e-tail sites, always keep a check on cashback and bonus discount options on certain e-wallets and cards. Certain e-tailers might also be associated to your bank, thus offering you better deals through your credit and debit cards.
Multiple sites, multiple discounts
We all know that there is a plethora of great e-tailers out there, but a smart shopper should never settle for the first good deal they get. If you like a product on a certain site, don't jump the gun and add it to your cart. Instead, always check for the same product on other sites and you might chance upon a much better deal elsewhere.
Discounts galore
We all know that online shopping comes with discounts and offers. So how do you sweeten the deal? The internet is full of coupon and cashback portals, that at a nominal subscription fee, will give you added benefits just by entering a simple code when making the final payment. Also, know what sites offer better discounts on apps as compared to their browser sites. It takes a little work, but it helps you make smarter choices.
Buy in combos
Every e-tail brand offers great offers on their products, but there is an added benefit when you shop in combos. Like a T-shirt? Check if that site offers a multipack set for the same or if it has an ongoing BOGO (Buy One- Get One) offer on it.
Keep a tab on notifications
Site subscriptions are another way of keeping a check on flash sales, discount hours and loyalty bonuses. Keeping a tab on your app notifications and the social media pages of your favourite shopping websites and you never know, you might get a great deal on that one product you had saved in your cart a long time back.
Follow the fashion brigade
If you are a shopaholic, consider fashion bloggers your best friends. Follow their blogs, instagram accounts and social media handles and you are bound to chance upon free giveaways and discounts (even when there are no sales going on). Many fashion Instagrammers also host weekly competitions which allow you to score the latest products without spending a penny.
Close