Jewellery that will help you nail summer fashion effortlessly
Whether it is a short vacation or a night out, here's the right jewellery to suit every mood.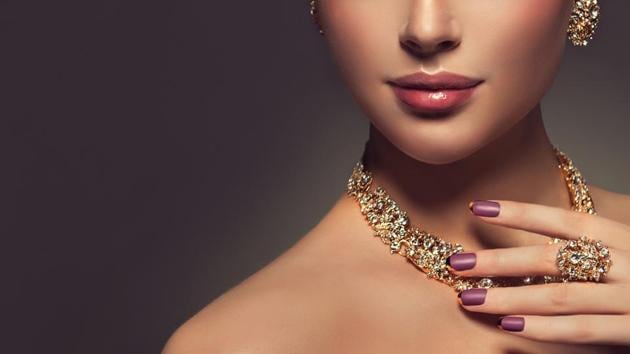 Updated on May 31, 2018 02:29 PM IST
Its that time of year when everyone is busy making travel plans with friends and family. Deciding on what to pack for your vacation is never easy and it often requires more thought than the destination itself. To ensure you have a stress-free vacation, Venkatesh S., lead designer at BlueStone.com lists some must have travel looks.
* Gemstones: Summer is for bright and colourful outfits. Incorporating the colour trend in your jewellery is a great way to keep you vibrant and energized. Pieces with amethyst, which is also the Pantone color of the year, beautifully coloured tourmalines and other gemstones, are a must to carry on your travels.
* Versatile pieces: Even though we suggest you travel only with the essential pieces and stay light, keeping versatile jewellery that can be paired with both formal and casual outfits is extremely helpful. Detachable earrings, stackable rings and layered necklaces are a must have in your travel case.
* Rose gold: Rose Gold is a universally flattering metal that usually looks great with any colour or clothing. It looks amazing when paired with soft pastels and neutral colour themes while keeping you right on trend!
* Keep it quirky: For those of you who like to stay quirky in style, animal renditions of jewellery are unique and are an extremely cool accessory for vacations. This trend is especially seen in pendants, studs and rings and is go to jewellery for all destination types.
Pallavi Foley, a renowned jewellery designer also gives a few essentials on summertime vacation jewellery:
* Lightweight: The most important rule when you are travelling is to keep your baggage as light as possible. This goes for your jewellery as well. Dainty, light pieces in pendants, earrings, rings and bracelets, that are easy to carry and store. Preferably a selection of those that can be paired with more than one look are the most apt.
* Plan according to your destination: Your choice of jewellery should be synonymous to your travel destination. For a beach holiday we suggest you team your classic black or a bright shade swimsuit or shorts and tee with minimalist pendants or layered neck chains. Layered necklaces are a big trend for the summer and will add just the right amount of bling to your casual outfit.
* Minimalistic pieces: Minimalist pendants and earrings are vacation essentials. Incorporating geometry through neckpieces and studs, that are easy to carry and minimalistic in look ensures convenience and style.
Follow @htlifeandstyle for more
Close Story
Personalise your news feed. Follow trending topics