FIFA U-17 World Cup: A brief history of the tournament
Updated on Sep 25, 2017 07:25 PM IST
The 2017 FIFA U-17 World Cup will be held between October 6-28 and here's a look at the history of the competition.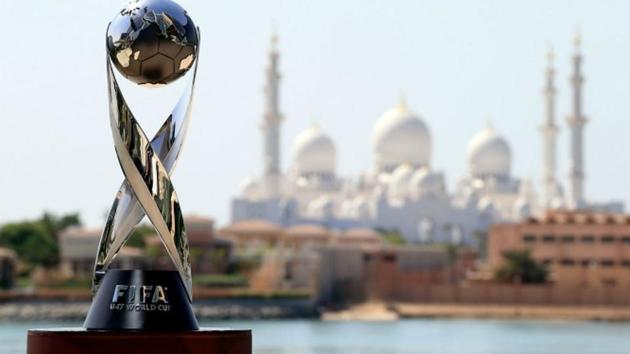 The FIFA under-17 World Cup was started way back in 1985 in Chile, but as an under-16 championship. The age-cap was increased in 1991 and has stayed that way ever since. The tournament is held every two years India will host the event's 17th edition in October, when the event gets underway. The event also featured just 16 teams in the initial stages but in 2005, that too was changed to include 24 teams. Nigeria is the defending World champion and is also the most successful side in the tournament's history, having lifted the trophy for a record five times. Saudi Arabia, however, hold the unique distinction to be the only Asian country to have won the World Cup back in 1989.
Goals in each World Cup
Out of the 16 World Cups held till date, the 100-goal mark has been breached 10 times so far, with the first such instance coming in the 1993 edition held in Japan. However, since the turn of the century in 2001, every edition of the under-17 World Cup has seen more than a 100 goals being scored. That, however, can also attributed to the fact that 24 teams were allowed to participate in the tournaments since 2005. The highest number of goals so far was scored in the 2013 edition with goalkeepers being beaten 172 times in 52 matches at an average of 3.30. In terms of frequency, however, both the 1997 and 2003 World Cups saw 117 goals scored at an average of 3.65.
Top scorer in each World Cup
There has been just one player in the tournament's history to have breached the 10-goal mark so far. And it came in the last edition with Nigeria's Victor Osimhen scoring 10 goals en route to guiding his side to their fifth World Cup victory. France's Florent Sinama Pongolle and Ivory Coast's Souleymane Coulibaly sit joint on the second spot with nine goals each to their name. And on the third sits Marcel Witeczek (playing for then West Germany) who scored eight goals in the inaugural edition.