That antimicrobial soap you swear by is no good. Just use normal soap and water
Jun 22, 2017 11:19 AM IST
Over 200 scientists and medical professionals have concluded that antimicrobial or antibacterial soaps do not provide any extra health benefits.
The news comes after the US Food and Drug Administration (FDA) announced last year that 19 different antimicrobial chemicals, including triclosan and triclocarban, were not effective and should not be used in over-the-counter consumer hygiene products. However, the scientists behind the new report say the FDA's decision does not go far enough.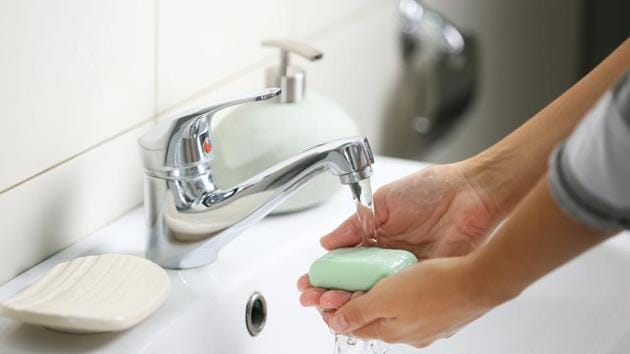 In addition to being used in soaps and hygiene products, antimicrobials are found in a variety of everyday products including paints, exercise mats, flooring, apparel, food storage containers, home textiles, electronics, kitchenware, school supplies, and countertops. One study last year had suggested that they are not very dangerous.
Stay tuned with breaking news on HT Channel on Facebook.
Join Now
Although the report acknowledges that antimicrobials can be useful in certain products, such as paint, they also point out that any health claims about products with antimicrobials are largely invalid. Despite this, sales of products marketed with antimicrobials are expected to rise. "Customers may think added antimicrobials are a way to reduce infections, but in most products there is no evidence that they do," said Ted Schettler of the Science and Environmental Health Network.
"People think antimicrobial hand soaps offer better protection against illness. But generally, antimicrobial soaps perform no better than plain soap and water," added Barbara Sattler from the University of San Francisco. The reports by the scientists concluded that non-medical uses of antimicrobials should be reduced, with Rolf Halden at Arizona State University explaining that, "Environmental and human exposures to triclosan and triclocarban are widespread, affecting pregnant women, developing fetuses, and breast-feeding babies."
"We must develop better alternatives and prevent unneeded exposures to antimicrobial chemicals," he added. The findings can be found online published in the journal Environmental Health Perspectives.
Follow @htlifeandstyle for more