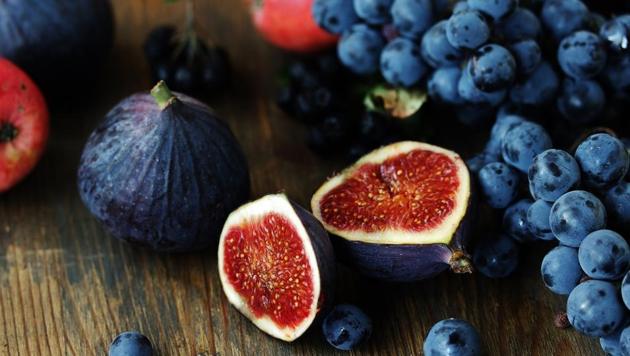 Eat purple foods for good health. Here's what you stand to gain
Add some colour to your diet and incorporate purple-coloured foods such as blackberries, cabbage and beetroot. It can protect you from cancer, inflammation and obesity.
UPDATED ON AUG 29, 2017 09:56 AM IST
Purple foods are trending and are a healthy addition to one's diet these days. They help reduce risk of cancer, stroke and heart disease with nutritional density and high antioxidant levels, say experts. Swasti Aggarwal, food strategist at Foodhall, and Nishant Chaubey, corporate chef at Roseate House, list the reasons why one must add purple foods to one's diet:
* Purple and blue fruits are among the best foods to eat for great skin. Blueberries, blackberries and plums are rich in antioxidants which combat free radical damage. Purple and blue fruits can also help keep skin looking younger.
* They help fight the risk of cancer. Purple cabbage, eggplant, blackberries, black currants, purple onions, concord grapes have a natural purple pigment that contains flavonoids, including resveratrol, which keeps blood pressure in control and boosts immunity from certain cancers.
* Purple sweet potato has anthocyanins, which aid digestion and has anti-inflammatory properties. They protect against cellular damage. Purple foods contain anthocyanins, which are health-promoting chemicals that help protect and heal the body's cells.
* It aids weight loss. Purple carrots are high in anthocyanins and pro-vitamin A carotenoids, which are powerful antioxidants. They may also help with weight management and glucose control. Purple cauliflower, black rice, purple asparagus, elderberries, acai, purple sweet potatoes, purple corn and cereal are the best options.
* Blackberries help prevent ageing and are beneficial for those who having hair fall.
* Beetroot, once roasted, can be used in all meals starting from salad to soup and main course. It's the trendiest ingredient for chefs since it fits all kinds of cuisine. Beetroot soup and salad with figs is a good option to detoxify.
Follow @htlifeandstyle for more
Close