Not just cancer and heart problems, tobacco may cause blindness: AIIMS docs
The blindness is often irreversible, the doctors said. Additionally, those who smoke tobacco significantly increase their risk of developing cataract compared to non-smokers.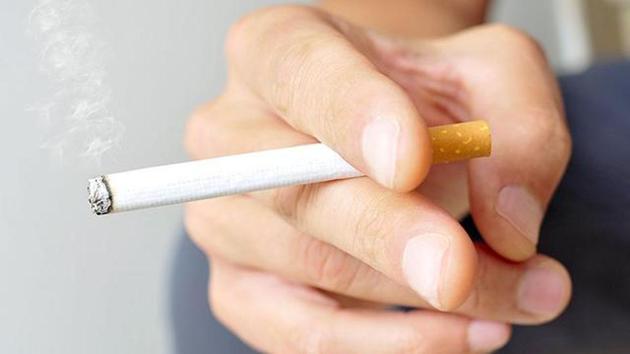 Updated on Sep 02, 2017 10:32 AM IST
It's a well-known fact that smoking even mild or light cigarettes puts you at greater risk of lung cancer, and that smokers are at higher risk of developing mental illnesses. Despite knowing the ill effects, a survey found that 9 in 10 Indians smokers try to quit but fail. The doctors at AIIMS now provide an additional reason to quit smoking. They said that tobacco not only causes cancer, its prolonged consumption also may also lead to blindness, and often such cases are irreversible. They also said studies have shown that those who smoke tobacco, significantly increase their risk of developing cataract compared to non-smokers. Smoking or chewing tobacco over five to 10 years affects the optic nerve which may lead to visual loss, the doctors said.
"Often such cases of blindness are irreversible. People know that smoking and chewing of tobacco causes heart disease and cancer, but vision loss and other eye problems due to tobacco are not widely known," said Dr Atul Kumar, Chief of Dr R P Centre for Ophthalmic Sciences in AIIMS. He said of the total number of blindness cases reported at the centre annually, around 5% of those are due to tobacco consumption.
Diabetic retinopathy can get worse in smokers due to decrease of oxyhaemoglobin. The only remedy is stopping tobacco consumption, Dr Kumar said. He also said long-term indiscriminate use of steroidal eyedrops, commonly applied in case of eye allergies, can result in glaucoma and lead to irreversible blindness. Dr Kumar said the AIIMS, in collaboration with the Union Health Ministry, is conducting a National Blindness survey to collect data about visual impairment and blindness in the country.
According Professor Praveen Vashist, the in-charge of community ophthalmology, out of 30 districts selected for the survey, data collection has been completed in 19 districts across 17 states. The survey is expected to be completed by June next year, he said, adding, "As of now, cataract has been found to be main cause of blindness." According to the World Health Organisation's (WHO) 2010 data, India accounts for 20 per cent of the global blindness burden.
Follow @htlifeandstyle for more
Close Story