Parents, too many extracurricular activities may harm child's development
May 16, 2018 12:32 PM IST
Overloading your child with too many extracurricular activities can do more harm than good. A new study suggests that it even has the potential to affect the child's development and well-being.
No doubt, extracurricular activities are essential for your children's overall development and well-being. But in the zeal to introduce kids to new avenues, be cautious. Signing up for too many hobby classes or athletic camps may do more harm and good.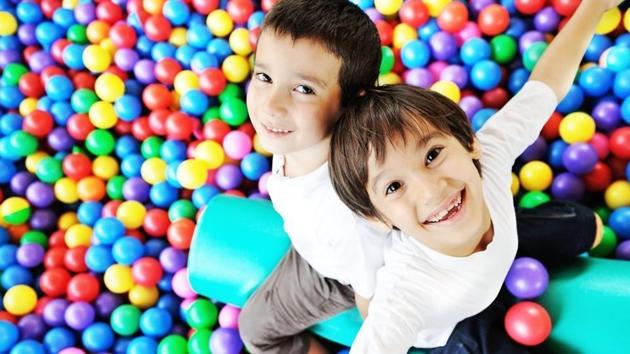 A new study has discovered that the majority of children -- 88 per cent -- took part in organised activities four to five days per week with 58 per cent doing more than one in an evening. Extracurricular involvement was, therefore, found to dominate family life, especially for families with more than one child. Consequently, families were spending less quality time together, and money and energy reserves were often depleted.
A survey conducted last year found that a majority of parents struggle to keep up with their offspring's interests. The primary challenge for them was to zero in on the child's inclinations. Many parents also felt they were unable to keep up with the changing interests of the child.
"Parents initiate and facilitate their children's participation in organised activities as it shows that they are 'good parents'," said lead author Sharon Wheeler from the Edge Hill University in Britain. "However, our research highlights that the reality can be somewhat different. While children might experience some of these benefits, a busy organised activity schedule can put considerable strain on parents' resources and families' relationships, as well as potentially harm children's development and well-being," Wheeler added.
"Until a healthy balance is struck, extracurricular activities will continue to take precedence over family time, potentially doing more harm than good," the researchers noted. For the study, researchers interviewed almost 50 families from 12 primary schools. It was published in the journal Sport, Education and Society.
At the same time, it must be noted that children's lifestyle must not become sedentary. When kids don't get much physical activity, it leads to a number of health conditions like non alcoholic fatty liver disease and obesity. Kids in India are also developing type 2 diabetes these days.
To guard your child against these disorders/diseases, encourage them to be as active as they can. Even a short 15 minute break between studies will go a long way in boosting their fitness levels, research has shown.
(With inputs from IANS)
Follow @htlifeandstyle for more