Juventus FC winger Juan Cuadrado undergoes surgery
Published on Jan 30, 2018 09:49 PM IST
Italian Serie A giants Juventus FC announced that their Colombian winger Juan Cuadrado will go under the knife to clear his longstanding groin problem.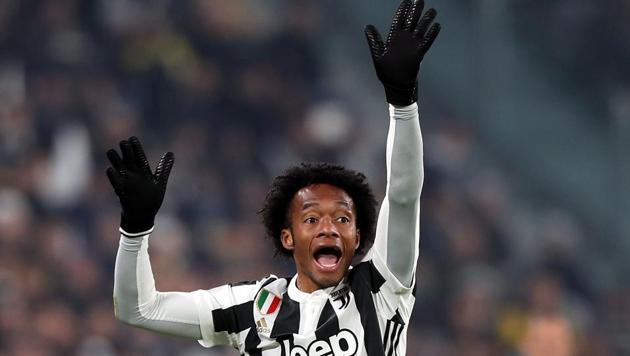 IANS, Turin |
Indo-Asian News Service
Italian football giants Juventus announced that Colombian winger Juan Cuadrado underwent surgery on Tuesday in Munich on a longstanding groin problem and will be out of action for around 30 days.
The surgery was performed by Dr. Ulrike Muschaweck in Munich in the presence Juventus' Dr. Claudio Rigo, the Turin club said in a statement.
"Upon returning to Italy the player will immediately start his rehabilitation programme, with a period of about 30 days rest being foreseen as necessary before he returns to training," the statement said.
Cuadrado's absence is a big problem for Juventus, who are still competing in the thee competitions.
Forward Paulo Dybala is also injured and Juventus sent young winger Marko Pjaca on loan to Schalke prior to Cuadrado's injury. In attack department, only Gonzalo Higuain, Mario Mandzukic, Douglas Costa and Federico Bernardeschi are fit and available.
Argentine Dybala is expected to return to full fitness in two weeks' time.