Sexual harassment allegations surface against Delhi Soccer Association
Updated on Sep 26, 2017 09:34 AM IST
Charges of sexual exploitation and unaudited accounts have emerged against the Delhi Soccer Association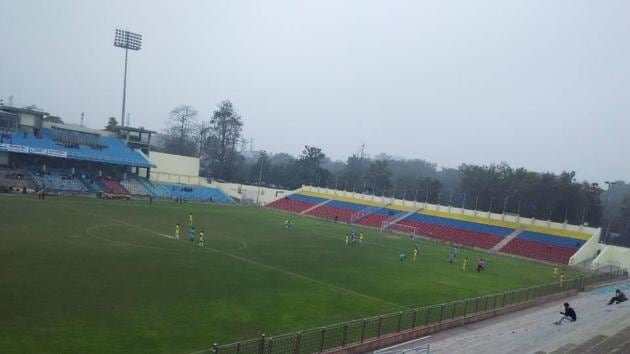 If hunger for power and lack of football initiatives have crippled Delhi's football, what has made circumstances more appalling are charges of sexual exploitation and unaudited accounts.
The safety of young girls, aspiring to take up football as a career, has been under the scanner ever since charges of sexual harassment and misconduct against Delhi Soccer Association vice-president Nagendra Singh came to light.
Allegations of financial mismanagement have also put the credibility of president Subhash Chopra's long serving team – the general elections were last held in May 2011 -- under the microscope. The DSA managing committee "making corrections" in the budget from "time to time" only raises doubts over fund management.
But more than anything, reports of intimidation have been scary. The very fact that Nagendra Singh was removed as the chairman of the DSA's women's committee only hints that something did go wrong.
The issue of exploitation not only reached the Delhi Commission for Women (DCW), but also the sports ministry, the Lieutenant Governor of Delhi, and even the Prime Minister's Office (PMO). The All India Football Federation did not intervene, saying, "it was an internal matter of the state association."
The freedom to operate virtually without any accountability only bolstered the DSA.
READ | Delhi Soccer Association: A league in shambles, no respect for legacy
"How can you remove an elected member from the executive committee just because there are some allegations against him? When we got to know about the complaints, we immediately removed him from the women's committee. What more do you want?" DSA president Chopra told Hindustan Times.
Nagendra's story dates back to 2010 when the complaints were first registered by some Indian women footballers. However, they never surfaced in the media until recently.
"If the girls have so many issues, why don't they register a police complaint? We have asked them to do so but if they do not wish to, then what can we do?" said Chopra.
"We are from middle class families. All this will entangle us into legal issues," a player (name withheld) told Hindustan Times. "The people we have complained against are very powerful. It is not easy for us to go to the police and then proceed with legal cases," she added.
There are charges against the coach too. One young girl, seeking state selection, alleged she was humiliated and harassed but there was no justice from either the DSA president's desk or from the women's selection committee.
"I was harassed because I complained about Nagendra Singh," she wrote in the letter, which also alleged that coach Paritosh Kumar Sharma too tried to molest girls. "I was mentally shattered and also thought of committing suicide."
READ | Defiant officials leave Delhi football in turmoil
Sharma has been apparently sidelined.
"We play in fear, it affects us mentally and that affects our performance," said another player.
Speaking to this correspondent, Nagendra said charges against him were a 'campaign' to keep him out of DSA.
"All the complaints against me are totally wrong and false. These things happen every time I raise my voice against something unjust," argued Nagendra.
Nagendra, currently the chairman of the sub-junior boys' selection committee, continues to enjoy DSA's patronage. There are fears that he could tamper with evidence should there be a probe.
The voices against the current regime are growing and with Chopra unwilling to continue, DSA could see a change in leadership and image rebuilding.