Gurgaon: Huda stops accepting physical files from applicants
Jan 18, 2018 10:45 PM IST
The direction asking residents to file applications online came from the office of chief administrator (CA) Huda, Panchkula on January 5
City residents will not be able to file physical applications for transfer of property, to get a re-allotment letter, mortgage and de-mortgage properties, etc., from Friday as the Haryana urban development authority (Huda) has stopped accepting physical files in order to improve the efficacy of the online system.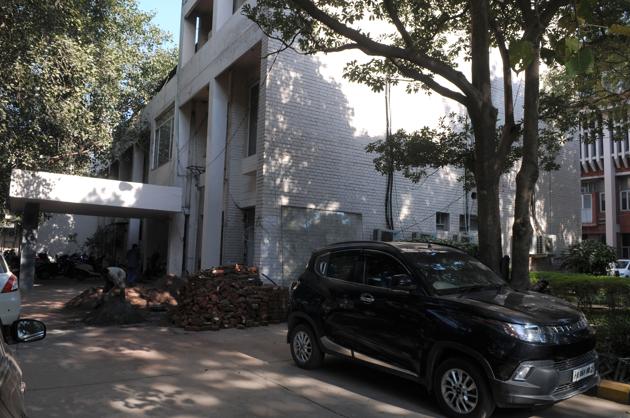 The online system is likely to become operational from the first week of February and a resident will have to apply online — on the Huda website — for availing of certain services. An OTP will be sent to the Aadhaar-linked phone number of the applicant to use the portal as per his/her convenience.
The directions regarding the change came from the office of chief administrator (CA) Huda, Panchkula, on January 5, 2018.
The new system will be integrated with an SMS gateway and the applicant will be informed at each stage of processing of the application. The applicant will have to visit the single window for the Aadhaar linked biometric system to verify original documents and submit photographs.
"After the clearance of the mandatory procedures, the estate officer (EO) concerned will approve the application through digital signature only," said Vivek Kalia, EO-II Huda.
Read I Gurgaon: Huda says will transfer funds to MCG soon
The processing days in the online system will be anywhere between one and four days, depending on the application requirement.
"A dedicated team of officials has been assigned to clear, scan and prepare digital folders. The team is working round the clock to clear pending files. Once all old applications are scanned and cleared for digital uploading, the online services would be introduced— hopefully, from February first or second week," said Yashpal Yadav, Huda administrator, Gurgaon.
Yadav said, "One can apply online from home or by visiting our single window which is under construction. The applicants are not required to visit the office time and again at the expense of their time and energy. The government's intention is to save applicants' time and improve office functioning. All manual work has been closed forever."
"We are happy to have online system provided servers work efficiently," said Ramesh Vashisth of Sector 15.