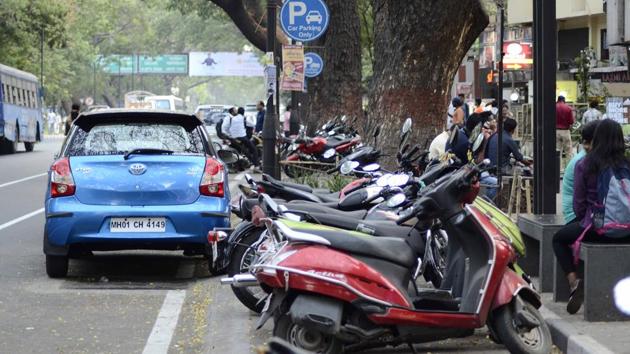 Mewat village on Delhi's outskirts is home to bustling bazaar of missing vehicles, stolen parts
Located some 140 km from Delhi, Lingua Kalan village receives at least 10 stolen bikes daily from neighbouring towns. Often, mechanics from Gurugram source cheap spare parts extracted from the stolen bikes.
Hindustan Times, Gurugram | By Leena Dhankar
UPDATED ON JUN 02, 2018 09:14 AM IST
About 100 km from Gurugram, in Mewat district, as one travels across the dusty roads and nondescript villages, no unusual activity can be spotted at first glance.
But dig deeper and one will find that a couple of villages along this stretch is central to a booming stolen vehicle industry. These villages harbour the most hardened criminals engaged in anything from stealing vehicles, disposing them and dismantling motor parts.
HT visits Lingua Kalan, a village around 15 km from Punhana, which appears to be as regular as any other village,comprising a few shops, a tea stall and men sitting in groups, chatting. There is no hint of crime. But then, a local points to shady workshops dotted at one corner of the village, which are central to this clandestine stolen vehicle trade.
Lingua Kalan, sources said, receives at least 10 stolen bikes daily from Gurugram, Rewari and sometimes even Delhi. The bikes are sold to local buyers or those from neighbouring districts of Bharatpur and Alwar in Rajasthan, where police presence is marginal. Often, mechanics from the city source cheap spare parts extracted from the stolen bikes from this village or from the nearby Jamalgarh, known to be another such hub.
Residents of Lingua Kalan say the stolen vehicles' trade got a fillip after the ban on stone mining in Haryana, a major source of livelihood. "A large number of villagers who had taken to trucking are facing trouble as their licences are not renewed. As a result, young people are forced to take up crime," said Mohammad Kasim Khan, a local.
Lack of education is another reason for the rising crime. "Young boys are trained to dismantle motorbikes in hours. For dismantling a bike, Rs 1,000 is paid to a group of boys who share the money," Khan said.
The trade is carried out in the open but in a very tight-knit manner. There is no deal without reference, said a source. Though it is risky, it is a growing business that is profitable and lucrative. It also provides employment to a large majority of the village youth, who are engaged in it in one way or the other, a source said.
The small workshops double up as showrooms for bikes and spare parts removed from stolen vehicles. Deals are mainly struck by touts sitting at tea shops. They welcome those who come with a reference, and the delivery is made as per their demand and choice. Here, even a brand new motorbike does not cost more than Rs 10,000.
Generally, a gang comprises a recce team that spots the vehicles, lifters who steal the vehicles, a contractor who disposes stolen vehicles and a team of delivery boys who bring the bikes, the source said.
On an average, each team member makes Rs 20,000 to 25,000 a month — a sum that makes the trade lucrative despite the high risk involved. So entrenched is the trade that many youth from Gurgaon and neighbouring Bharatpur visit Mewat to get motorcycle parts.
An executive with an automobile company in Gurgaon, said, "I had to buy engine parts, a silencer and shocker for my Hero Honda Splendour bike. Here the estimate was Rs 16,500. But when I went to Mewat, I got all replaced for just Rs 4,000. They hardly took three hours to complete the job."
To save their trade, residents of Lingua Kalan have dug pits at many places to hide stolen bikes during police raids. "The policemen keep walking on the pits but fail to spot the hidden vehicles," said Shaukat, another villager .
However, outsiders are strictly barred from entering the twin villages of Lingua Kalan and Jamalgarh. Entry of police and the media, especially, is a strict no-no.
Police, however, have a different view on the issue. Mewat Superintendent of Police Nazneen Bhasin maintained, "One cannot say that all major vehicle lifters are from Mewat. You have them coming from Faridabad, Palwal and Rewari in Haryana, and Alwar in Rajasthan too. Now, even people from Sonepat are involved in vehicle lifting."
"The trend keeps changing and presently, the trend is not towards Mewat. Not a large number of stolen bikes have been traced to Lingua Kalan. At present, policing is a core part of governance in Mewat and we are getting as much done as possible," Bhasin said.
Close