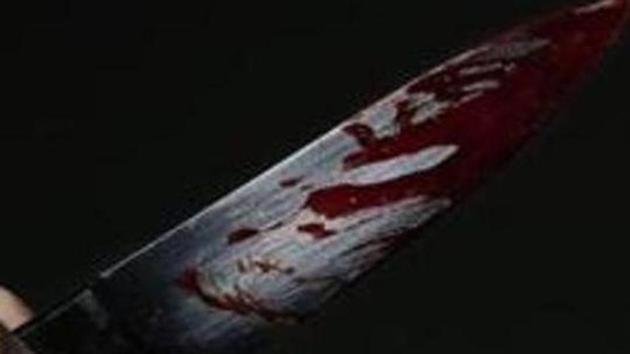 Number of juveniles being tried as adults in Gurugram surges
Twenty-five juveniles were tried as adults in 2017, about 22% of the 114 apprehended by the Gurugram police that year. The number has increased to 38 (of 132) in 2018 so far.
UPDATED ON SEP 08, 2018 04:42 AM IST
The number of juveniles in conflict with law who are tried as adults has increased three-fold in Gurugram since 2016, the year a law allowing such trials came into effect. However, the number of cases involving juveniles has also risen from 84 two years ago to 132 till September 5, 2018.
Crimes by juveniles came under the spotlight last year after an eight-year-old student, a second grader, was murdered in the toilet of a Gurugram private school on September 8. The Juvenile Justice Board (JJB) ruled in December that a 16-year-old boy, an 11th grader in the same school, arrested by the Central Bureau of Investigation (CBI) on suspicion of committing the murder, be tried as an adult.
Twenty-five juveniles were tried as adults in 2017, about 22% of the 114 apprehended by the Gurugram police that year. The number has increased to 38 (of 132) in 2018 so far. Seven such suspects have already been convicted this year, and a trial is underway in 31 other cases, a JJB member said on condition of anonymity. In 2016, 13 juveniles were tried as adults, 15.47% of the total 84 who were apprehended.
The Juvenile Justice Act, which allows children aged between 16 and 18 years and in conflict with the law to be tried as adults in cases of heinous offences, took effect in January 2016. It came after widespread outrage over the relatively lenient punishment awarded to a minor convicted in the December 16, 2012 gang rape and murder of a 23-year-old physiotherapy student on a bus in Delhi.
He was released from a reformation home after serving a three-year term. Four other convicts in the same case were sentenced to death.
That more juvenile offenders are being treated as adults for heinous crimes is one clear upshot of the murder in the Gurugram school that shocked residents, school administrations, educational authorities and law enforcers in what is known as Millennium City. That's in line with the global trend, experts say.
"Trying juveniles as an adult is a worldwide practice. Juveniles above 16 are grown up mentally and are physically capable of understanding the consequences of the crime and deserve stringent punishment," said Delhi-based social activist Vinod Mishra.
Shakuntala Dhull, chairperson of the child welfare committee, said, "Before the brutal murder of the class 2 student, we hardly heard of any heinous crime committed by a juvenile. It was rare but since then we are counselling the juveniles mostly involved in murder, rape, and robbery."
Hitherto, juvenile offenders caught for a crime were being released immediately or within a few months, after spending time at observation homes. Now juveniles are being treated as adults in most cases of heinous crime -- an upshot of the Gurugram school murder.
To be sure, juveniles had been involved in crime even prior to the school murder; most gangs of purse and chain snatchers had consisted of juveniles, for instance.
"They are easily targeted and join the gangs for small benefits. They are innocent and criminals know that if they are caught, they will walk away with lesser punishment so they try to involve minors to carry out heinous crimes," Gurugram police commissioner KK Rao said.
Seven appeals have been filed in a special children's court in Gurugram by family members of juveniles suspected of involvement in crime after JJB decided to treat them on par with adults. The court upheld the board's order in four of the cases.
In the latest case of juveniles being tried as adults, three students of class 9 were caught by the police for allegedly sodomising a 12-year-old class 8 student of a government school in July.
In a recent conviction, a juvenile treated as an adult was convicted by a sessions court and sentenced to 10 years imprisonment in April for a double murder. Another, a 17-year-old, was tried as an adult, convicted and sentenced to ten years for rape and murder in February.
The seven cases in which where juveniles have been convicted include murder, rape, and dacoity.
The teenager accused of killing the second grader in the Gurgram school was caught in December and charged with the murder; he reportedly confessed to killing the boy to get a parent-teacher meeting cancelled and a scheduled examination postponed. JJB ruled that he was mature enough to understand the consequences of his actions and should be tried as an adult.
According to JJB, cases in which juveniles are involved have increased over the years -- and now they are involved in more heinous crimes, not purse snatching and the like.
Although the conviction rate is still low in juvenile cases, more cases have started getting registered after the December 16, 2012 gang rape-murder and after the September 8, 2017 killing in the Gurugram school, chief judicial magistrate and district legal services authority (DSLA) secretary Narender Singh said. "That is when the Juvenile Justice board started treating juveniles who were involved in heinous crimes including murder, rape, and robbery as adults," he said. Even so, Singh said, the conviction rate in crimes suspected to have been committed by juvenile offenders is hardly 10%.
JJB is holding sittings daily, so that the backlog of cases does not pile up, said Nisha Saini, legal-cum-probation officer of the district child protection unit and member of JJB said. Hitherto, the cases were heard only once a week.
Close