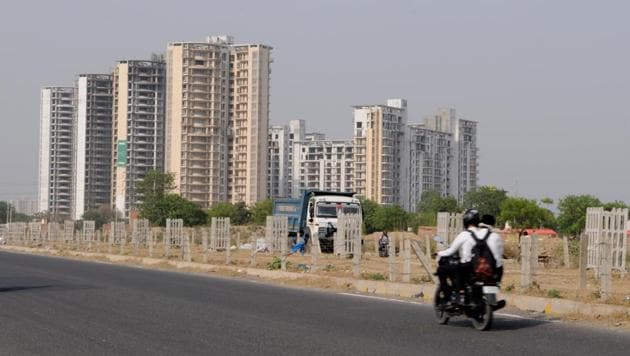 Property registration charge capped at
₹

15,000

The administrative registration of property at the district revenue office is mandatory for execution of the conveyance (sale) deed between the developers (seller) and the homebuyer (purchaser).This amount is significant and can be as steep as

₹

25,000 to

₹

80,000

PUBLISHED ON APR 04, 2018 06:24 PM IST
In a big relief to those who have invested in homes in licenced colonies, the Gurgaon district town planner has ordered real estate developers to charge ₹15,000 from the homebuyers for the administrative registration charges of flats and apartments.
The administrative registration of property at the district revenue office is mandatory for execution of the conveyance (sale) deed between the developers (seller) and the homebuyer (purchaser).
Besides the stamp duty, homebuyers also pay for execution of the conveyance/sale deed. This amount, which is given to developers in the name of registration charges, is significant and the amount can be as steep as ₹25,000 to ₹80,000.
In a circular issued on Monday, the DTP's office fixed the registration charges per flat at ₹15,000.
"We received several complaints from homebuyers that developers charge 1.5% of the total cost of a property in the name of administrative property registration charge. This is wrong and we have taken some steps following their complaints," said RS Batth, district town planner, Gurgaon.
Batth said, "This issue (of registration charges) was raised at various administrative forums multiple times in the past. The administrative fee is ₹15,000 and beyond that the developer cannot charge a single penny from homebuyers."
The city homebuyers have welcomed the move.
"Builders have been looting us in the name of administrative charges and lawyer charges, which is completely unethical. Why to pay additional fee when flat owners have already paid the price of the flat and stamp duty? It should be builders' responsibility to handle these additional and unknown charges to complete the registry process," said Pulkit Dutt Sharma, a resident of Ramprastha in Sector 37D.
"We are glad and very thankful to the deputy commissioner Vinay Pratap Singh and DTP. The decision will help more than 40,000 buyers of Vatika India Next, Sector 82 and 83 enabling each buyer to save between ₹20,000 and ₹1.25 lakh," said Ravinder Bhardwaj, a resident.
The developers, however, were not so enthused.
"₹15,000 is just the administrative fee, but what about paying for logistics, lawyers and the several other works related to the procedure (of registering a house). The cost of all this is calculated as per property valuation," said a developer seeking anonymity.
Close