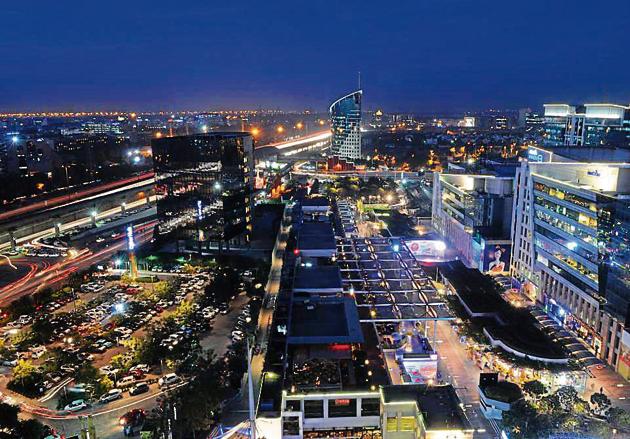 RERA 'balanced', will work with buyers, say developers
The Real Estate Regulatory Act (RERA) draft rules were recently put in public domain by the Haryana government and the residents were asked to post feedback
UPDATED ON MAY 04, 2017 11:18 PM IST
Developers in Haryana on Thursday described the draft rules of the Real Estate Regulatory Act notified by the state government as balanced and said that the rules took into account interests of both homebuyers and builders.
Speaking under the aegis of the National real estate developers' council (Naredco), Haryana, the realtors, who announced the Invest Haryana Summit to be held on May 13, also said projects that been granted occupancy certificate (OC) or completion certificate (CC) should be kept outside the purview of RERA as the law should not be retrospective.
Pradeep Jain, chairman, Naredco, said issues related to the Real Estate Regulatory Act will be taken up before the state government in the next few weeks.
"The Invest Haryana summit will focus on investment and key issues involving real estate in Gurgaon and Haryana. We will also hold brainstorming sessions on housing for all, infrastructure and on bringing in private equity in real estate to boost sentiment," he said.
The developers also said that though the government was bringing in RERA to streamline the sector, it should ensure a single-window clearance mechanism for realty projects.
"It takes months and years to get clearances from the town and country planning department. There are multiple agencies involved, which delays projects and makes the developer's job really cumbersome," said Jain.
Ashish Anand, who heads Neo Developers, said there is a need to ensure that an online system is created for the compliances required under the RERA Act.
Read I Gurgaon homebuyers reject 'pro-builder' RERA in its present form
"The state government needs to create systems and processes that support implementation and help developers deliver projects, instead of creating more hurdles," he said.
According to developers, they will also work to allay the fears of homebuyers and hold meetings with owner groups, RWAs and buyer associations to convince them about the balanced approach of RERA.
"The draft rules of the act are the strictest in Haryana and people will be convinced once they go through them," said Colonel (retired) Prithvi Nath, president, Real estate developers council (Redco) of Haryana.
Close