Ryan school murder: CBI says Class 11 student 'killed' Pradyuman because he wanted exams postponed
Gurgaon police had earlier arrested a school bus conductor -- Ashok Kumar, 42 -- in connection with the crime but the victim's father moved the Supreme Court seeking an independent probe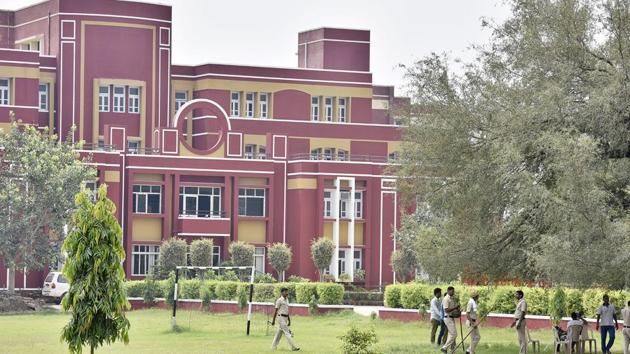 Updated on Nov 08, 2017 11:47 PM IST
The CBI on Tuesday night arrested a Class 11 student of Gurgaon's Ryan International School for allegedly murdering a Class 2 student because he wanted to delay examinations -- a sensational twist that seemed to demolish police's investigation.
Eight-year-old Pradyumn Thakur was found with his throat slit outside a school toilet on September 8 in a case that shook the country and raised questions over students' safety.
"He (the student) told us that something happened to him. His mind went blank and he committed the act. He claims he didn't even know his target," a CBI official told the Hindustan Times, refusing to be identified as he is not authorised to speak to media.
The 16-year-old boy was sent to CBI custody for three days by a Gurgaon juvenile justice board (JJB) on Wednesday evening. His father, a lawyer, said the boy was innocent and was being framed.
The CBI said it had not found evidence of murder against bus conductor Ashok Kumar, arrested by the Gurgaon Police the September 8 on charges of murder and sexual assault. But Kumar had not been given a clean chit yet. A case of destruction of evidence is still being investigated by the agency.
While ruling out sexual assault, CBI spokesperson Abhishek Dayal said the murder weapon, a knife, was found in the toilet commode. The knife was seized by the Gurgaon Police, he said.
The teenager, who the CBI said was struggling with studies, allegedly killed Pradyumn to get the school to declare a holiday so that a parent-teacher meeting and an exam could be put off.
He was to sit an exam that day but the test was cancelled as angry parents rushed to the school on hearing of the murder, investigators said.
The crime was committed in just three to four minutes, said the CBI, which took over the case on September 22.
The CBI zeroed in on the teenager after they recreated the sequence of events and reviewed the CCTV footage of the corridor where the toilet was, Dayal said.
The investigation, sources said, revolved around four students seen in the video footage. The CBI team played the 17-minute long clip for a group of teachers to identify the students.
"The boy is musically inclined. He plays piano well and had no ostensible anger management issues. He claims he didn't even know his target. He is yet to stablise mentally," the CBI official said.
Bus conductor Kumar's family welcomed the development. "We hope that the legal process is completed soon and Ashok is released. We have suffered enough," his father Ami Chand said.
Pradyumn's father Barun Chandra Thakur said they had doubts about Gurgaon police theory and suspected a conspiracy was afoot. He asked for the accused to be treated as an adult. "He is not a kid. He knew where to take my son, how to kill him and also how to escape," he said.
Defending the Gurgaon police, Haryana DGP BS Sandhu said when the case was transferred to the CBI, their probe had not been completed. "We might have arrested that boy also. The SIT was doing its best but since the probe was transferred midway, there may be some missing links in the investigation."
Close Story
Personalise your news feed. Follow trending topics