'Safety for women in the city exists only within residential communities'
Kavya Rajesh confesses she feels at home only in Gurugram, but rues how unsafe the city is for women.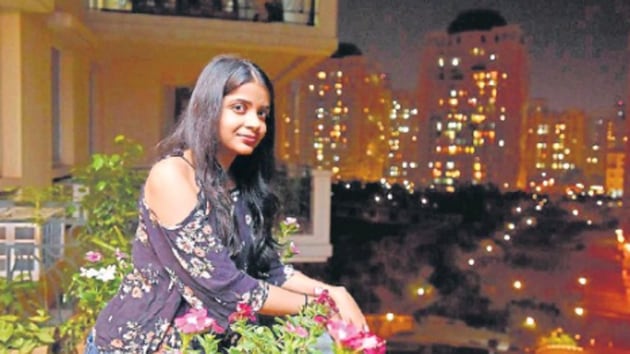 Updated on Aug 01, 2018 03:23 PM IST
Although I am Tamilian by birth, I have been living in Gurugram from the age of two. This has made the city feel more like home than Chennai. Hinglish rolls off my tongue effortlessly, whereas I fumble while speaking Tamil. As a child, the little bubble of DLF Phase 4 was all I knew. Hamilton Court was my playground and Galleria market was the place for all my adventures. Occasionally I would pester my family to go to the "mall road" — what I had then thought to be an appropriate moniker for MG Road. The city grew along with me, and by the time I was six, a whole new world of DLF Phase 5 came up. After we shifted there, I understood the full extent of the traffic that people in the city often complained about. Despite short distances, going from one place to another is not an easy task. Back then, there was no app-based cab aggregator, no rapid metro, and barely any pavements.
At the age of 12, I was rudely uprooted and shifted to Dhaka because of my father's job. It was at this point of time that I started to truly appreciate Gurugram for what it has been and yearned for my condominium life. Gurugram condos were our cordoned off "safe-spaces". The ability to make tons of 'colony friends' and hang out with them, regardless of time or availability of transport, was something I sorely missed.
I moved back to the same colony I had lived in the past. Even though Gurugram felt like home, it had changed drastically over those three years, during which I had lived abroad.
Yet despite its many moves to modernize and ape developed cities such as Singapore, Dubai, or New York, I now see that safety in Gurugram only exists within gated communities. Taking a taxi at night (and at times even during the day as a teenage girl) is not recommended. Going for a late dinner with friends to any one of my beloved eating joints on Mall Road is inadvisable. Even walking short distances alone is discouraged. When I tell my friends or relatives that I took the metro followed by an auto to my office in Delhi, I am met with expressions of bewilderment. Some even advise me to buy pepper spray online. The sad reality is that our city has always been characterised as being unsafe for women, and no number of underpasses or equivalents of Cyber Hubs can make it safer. At 16, I long for a feeling of security and being able to walk to a friend's house comfortably clad in shorts during summertime.
Another one of Gurugram's problems is the glaring income disparity, which the towering high-rises have come to represent. It was at a Harijan colony that the full extent of the problem dawned upon me. I had gone there to promote gender equality and take pictures of fathers with their daughters in order to raise awareness about educating the girl child. What I realised was that barely a kilometre away from the luxuries of our condominiums live thousands of people who struggle every day to make their ends meet. Hopefully NGOs and well-intentioned residents can help bridge this gap.
That being said, Gurugram and its familiar skyline of high-rises, will always exude feelings of home and comfort for me, and I wouldn't trade it for anything else. I grew up here and the city holds a special place in my heart.
In Dhaka, I remember the blank stares and puzzled looks when I told people that I was from Gurugram. Outside India, such vacant expressions disappear only when you clarify that it is a part of New Delhi — but that does not sit right with me.
Gurugram is so much more than a suburb: it is the Millenium City , a bustling metropolis. It's a hub where people from anywhere in India, or even the world, can feel like a sense of belonging. Only a few residents may originally belong to this place, yet I am sure that everybody in Gurugram is proud to call this city their home.
Kavya Rajesh studies in class 12 at the American Embassy School in New Delhi
Close Story
Personalise your news feed. Follow trending topics