Free injectable contraceptives set for release in India
Updated on Mar 12, 2016 10:10 AM IST
They (Indian government) are coming with a whole focus on family planning that you'll see come out in early April. They're talking about a basket of choices and options for women. MELINDA GATES, co-chair of the Bill and Melinda Gates Foundation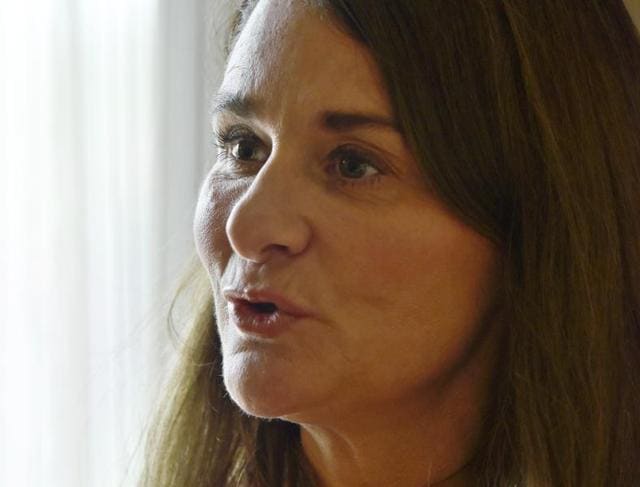 India will roll out an injectable contraceptive that costs one dollar and prevents conception for three months as part of its revamped family planning programme expected to be announced in April, said Melinda Gates, 51, in an exclusive interview with HT.
"I'm encouraged that the government of India is finally, really coming back to family planning. They have re-energised it, they are saying they understand it needs to be voluntary and they are starting to offer a basket of choices and options to women," said Melinda , co-chair of the Bill and Melinda Gates Foundation, who arrived in New Delhi on a three-day visit on Friday.
"Because sterilisation is the only method available to so many women, they have their children very, very close together, so they have them young which is extremely dangerous for the mom and for the baby," she said.
"So India took this decision last year to introduce injectables into the public sector, which is huge. I see it happening this year. They (Indian government) have been talking about it for several years but hadn't taken the policy decision. They finally took the policy decision, so I think they will start to roll them out this year as part of the government system, They're (injectable contraceptives) have been available in the private sector," she said.
India is the biggest recipient of the Gates Foundation grants worldwide, which is the world's biggest charity with a net worth of more than US$ 44 billion on last count, Melinda's visits -- this is her seventh -- provide valuable inputs that help her strategise with co-chair, Microsoft founder and husband Bill Gates on how to end inequities in gender, health, education and wealth sooner than later.
"Now I'm here almost every year, " said Melinda, who has a packed weekend ahead with meetings with government, speaking at the IMF conference on Saturday, and a visit to an Uttar Pradesh where she will spend the day with women and girls in their homes and at a school.
Contraceptive use is rising in India, but not fast enough. Contraceptive use among married women (aged 15-49 years) was 56.3% in 2005-06 (an increase of 8.1 percentage points from 98-99), shows India's National Family Health Survey data.
"They (Indian government) are coming with a whole focus on family planning that you'll see come out in early April. They're talking about a basket of choices and options for women, so that there are different methods available just as we see all over the world and that we know women use in the private sector," Melinda said.
The Foundation's commitment to is promoting the use of vaccines to prevent disease and death. Vaccination prevents 2.5 million deaths each year, says the World Health Organisation.
"India will roll out the rotavirus vaccine (to protect against acute diarrhoea) later this month," she said. "We are still deeply invested in vaccines and belive in vaccines. In fact, we are thrilled that the Indian government will roll out the rotavirus vaccine this month in India-- 600,000 children die here in India each year of diarrhoeal diseases and pneumonia, so governments need to invest in the whole package of vaccines to save lives," she said.
The rotavirus vaccine, manufactured by India's Bharat Biotech, costs US$ 1 as part of government immunisation programme.