Stop these now! 10 common mistakes that slow down your metabolism
Your metabolism determines your health status. Many of us ignore our metabolism but it is very important to take care of it. Here are 10 mistakes you might be doing that are slowing down your metabolism.
health-and-fitness
Updated: Mar 16, 2016 10:22 IST
Your metabolism determines your health status. It's the capability of body to break down molecules to produce energy. Many of us ignore our metabolism but it is very important to take care of it. Dr Ankita Gupta (Nutrition Matters) says, "Metabolism is the complex biochemical process that occurs inside the body, in which the calories are burnt though various chemical reactions and then energy is released".
See: Want to lose weight? Take note of 8 metabolism-boosting foods
Ankita also says that "even at rest, body needs some amount of energy in order to keep the heart pumping, blood circulation, breathing, digestion, absorption, etc."
People think that eating less or cutting fats from the diet will help in reducing weight but on the contrary eating in small gaps and having the right amount of fat is very important. Not eating anything for longer periods will slow down your metabolism to conserve energy. Eating frequently reduces craving to eat more. It's time to check your system!
Read: Metabolic training? Squats, jumps, lunges, without a break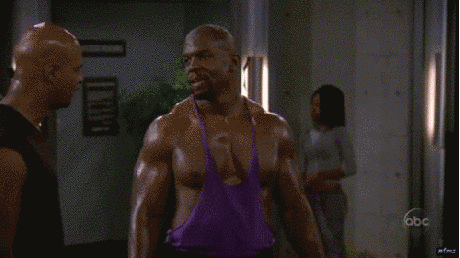 Here are 10 mistakes you might be doing that are slowing down your metabolism.
1 Irregular meal timing
Irregular meal timings confuse your body as it becomes tough to decipher when will be your next meal. Also in the long run it may increase the risk of cancer. According to Dr. Shalini Singhal who runs a diet and wellness clinic, "It's important to have small and frequent meals with nearly similar timings everyday to keep metabolic rate high." She also says that People who work in shifts and with shifts varying frequently have a slow metabolism generally and Researches suggest that eating at the same times every day trains the body to burn more calories between meals.
2 Eating higher glycemic index foods
GI is the new way of analysing food. It measures the Impact of each food on the blood sugar. Eating high glycemic index foods causes problems to the metabolism. Dr. Ankita Gupta From Nutrition Matters suggests us to Eat low glycemic index foods like whole wheat, whole grains, green vegetables, beans, whole fruits, poultry, lean meat, fish as they help in raising the metabolism rather than high glycemic index foods like fruit juices, refined flour, starchy foods like potatoes and sweets. She also adds that the body needs to work harder on digesting low GI food, and therefore it will burn more calories.
3 Eating less protein and more simple carbohydrates
Eating right amount of protein is very important. Including less protein in your diet will slow down your metabolism. Dr. Singhal says "Proteins increase lean body mass which in turn increases your metabolic rate".
4Lack of physical activity and Irregular exercise regime
Daily workout helps in speedy digestion. Any kind of physical activity is very important for our metabolism. Many people go for a walk after meals or also do Vajraasana for healthy digestion. Dr. Singhal says regularity in whichever physical activity you do is essential to keep your metabolic rate right. Lack of exercise reduces muscle mass and makes you put on fat which in turn reduces BMR. I suggest doing regular exercise (walk/ yoga/ swimming/ dancing/ aerobics etc) and even spreading out the activity during the day. She also adds one hour walk can be split into 30-30 minute's brisk walk twice daily to improve metabolism. Sitting for long, even for more than 20 minutes, reduces metabolism.
5Taking too much stress
Stress not only slows the metabolism but also causes a lot of other health problems. Dr. Gupta suggest no to over stress your mind and body. She says, "some amount of stress is normal, but when there is stress for prolonged period of time, it does slow down the metabolism, due to which, digestion gets affected, efficiency to work slows down". Body produces more insulin and a stress hormone 'cortisol.' Both of these accelerate the fat storage and therefore weight gain, she adds.
6 Not getting enough sleep
Eight hours of sleep every day is an essential part of a healthy living. Appropriate sleep is the top most priority according to an expert. Dr. Singhal says that erratic sleep pattern and lack of sound sleep makes your body sluggish due to reduction in resting metabolic rate. Sleep deprivation actually reduces the amount of energy your body uses at rest. She suggests us to stay away from heavy foodstuff like fatty foods, tea, coffee, chocolate, alcohol, etc at least 2 hours before bedtime.
7Not having enough fluids in the diet
Having food with high amount of fluids increases the metabolic rate of body. According to Dr. Singhal having less fluid in diet slows the BMR. She says proper water intake and intake of fresh foods like salads or a fruit spread throughout the day helps. Water is essential for proper cell functioning hence lack of it reduces the metabolic rate.
8Skipping breakfast
Breakfast means you are breaking the fast since you didn't eat for so many hours. Many people are in a habit of skipping breakfast as in the morning because we don't feel hungry. But breakfast is the most essential meal of the day. Breakfast should be heavy and not light. Dr. Singhal says people who skip breakfast have a slower metabolism and conserve energy at the time when maximum calories should be burnt. Proper protein filled breakfast and accompanied with fresh fruit will help. Besides skipping the first early meal of the day will make you overeat in the next she adds.
9 Not drinking enough water
How can we forget water while talking about metabolism? 1o glasses of water at least are very important for a normal functioning of body. Dr. Gupta says our body is made up of 75% of water and most of the functions are carried out in alkaline medium. If we will deprive our body from water, its tendency to function properly slows down. Water reverses up metabolism and is also essential in losing weight. It helps us feel fuller and curbs off the cravings. Drinking water does have a thermogenic effect as there is some energy expenditure to bring the water temperature to the level of body temperature. Water is also essential for losing weight as it helps us feel fuller and curbs off the cravings. .
10Taking fewer meals in longer durations
You should not starve for longer periods that slow down the metabolism. Dr. Gupta says Eat 5-6 small meals a day. As I have mentioned, digestion requires energy and different amount of energy is required for digestion of different macronutrients. Eating three times a day does slow down the metabolism between each meal because the gaps are longer. On the other hand, eating after every 3 hours keeps your metabolism elevated. Eat in shorter durations but eat healthy that will not increase your weight!
Follow @htlifeandstyle for more.
Thank you for subscribing to our daily newsletter.