Horse carcasses and real blood: 5 times birthday boy Leonardo DiCaprio went to insane lengths for a role
On Leonardo DiCaprio's 43rd birthday, let's look at all the crazy stories of his behaviour that emerge from the sets. Here are five of them:
hollywood
Updated: Nov 11, 2017 09:21 IST
What does a man who already has everything want on his birthday? Now that Leonardo DiCaprio has that Oscar he'd been campaigning for, what more could he do (or have done to him) that would reignite the spark? A supermodel? Obliterating global climate change? Another Oscar?
We don't know what the future holds for Leonardo DiCaprio, a man who now spends his days (and nights) chilling on beaches around the world, cruising on private yachts, and giving passionate speeches before the United Nations.
But on his 43rd birthday, we can look at the past - specifically all the crazy stories of his behaviour that emerge from the sets. Here are five of them:
He smeared real blood on Kerry Washington's face
In one memorable scene of Django Unchained - who're we kidding, they're all memorable - DiCaprio was so deep into his character (monsieur) Calvin Candie, that while giving a hypnotic hate speech, he slammed his hand on the table so hard that it cracked open. He glanced at it, saw the blood flow out, and carried on. Director Quentin Tarantino saw what was unfolding and didn't yell 'cut'. DiCaprio walked over to a terrified Kerry Washington, and without any warning, smeared his bloody hand all over her face.
He ate raw bison liver

This entire list could be filled up with the strange things DiCaprio did on The Revenant, but as far as strange on-set behaviour goes, this one is right up there. "I can name 30 or 40 sequences that were some of the most difficult things I've ever had to do," he told Vanity Fair. In one such sequence DiCaprio decided the best thing to do would be to eat raw bison liver to elicit the most authentic reaction on camera. "The bad part is the membrane around it. . . . It's like a balloon. When you bite into it, it bursts in your mouth," he said.
He slept in a horse carcass

It wasn't a real horse carcass, but still. "The horse was built and the guts inside were created out of latex and hair," the film's production designer told Business Insider.
He had pieces of pork smeared with lube slapped in his face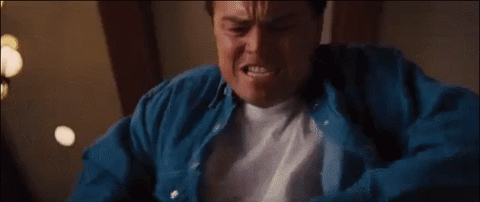 It's easy to forget DiCaprio's performance in The Wolf of Wall Street with everything he was up to in The Revenant, but in one scene, DiCaprio had his face pelted with lubricated pork. When Jonah Hill's character chokes on food, DiCaprio attempts to give him mouth to mouth, which is when a projectile of vomit is shot at his face. "We had to do probably about 70 takes and their only suggestion was a plastic catering spoon with ham and KY jelly, and a guy was under the rig just like this [mimics a guy flinging stuff at his face with the spoon]. It took about 70 times for that piece of goddamn ham to stick on my face," he said.
He stuck a lit candle up his bum because Margot Robbie dared him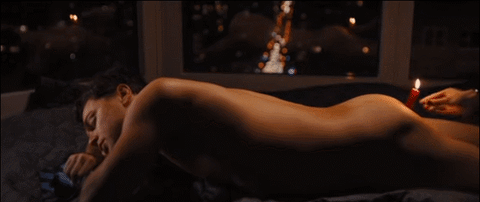 DiCaprio didn't use a body double for the scene, in which his character Jordan Belfort has a lit candle sticking out of his backside. And the script didn't even call for it. DiCaprio did it on a whim. Your more, Daniel Day Lewis.
Happy Birthday Leonardo DiCaprio!
Follow @htshowbiz for more
First Published: Nov 11, 2017 09:18 IST