Is Matt Damon a racist? Watch the video and judge for yourself
Matt Damon made some very controversial remarks in the premiere episode of the fourth season of reality show Project Greenlight. The Martian actor interrupted Effie Brown, a film producer and seemingly dismissed the concept of racial diversity in films.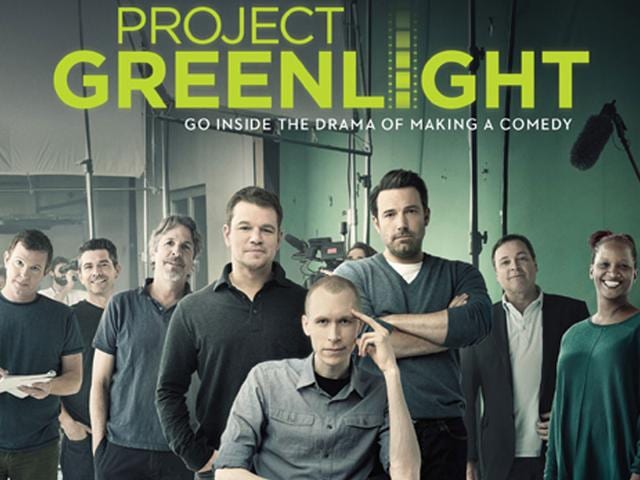 Updated on Sep 17, 2015 03:15 PM IST
Matt Damon finds himself in the spotlight for his controversial remarks about racism during the premiere episode of season four of his HBO reality show Project Greenlight with Ben Affleck.
In the episode of the show, about the what goes into the production of a feature film, The Martian star, 44, is having a heated discussion with producer Effie Brown about the importance of diversity in Hollywood, often interrupting and talking over her, reported Us magazine.
She is trying to explain that the only black character in the film is a prostitute getting beaten by her pimp, urging the all-white team to make sure the character doesn't fall into a racist stereotype.
Unfortunately, Damon seemingly suggests that diversity behind the camera does not matter.
Watch the clip here
"When we're talking about diversity, you do it in the casting of the film, not in the casting of the show (Project Greenlight)," Damon says in the clip, which quickly started circulating online.
Brown looks shocked before saying, "Wow, okay."
Soon the hashtag "#Damonsplaining" started trending online.
Close Story