Jennifer Lawrence is the world's highest-paid actress, Deepika Padukone 10th
Lawrence was followed by Melissa McCarthy and Scarlett Johansson. Deepika is the only new name on the list.
hollywood
Updated: Aug 23, 2016 21:02 IST
Hunger Games star Jennifer Lawrence on Tuesday topped a Forbes magazine list of the world's highest-paid actress for the second straight year, earning some $46 million, followed by Melissa McCarthy. Bollywood star Deepika Padukone is the only newcomer on the list with $10 million earnings .
Lawrence, 26, took the top spot largely through a slice of the profits from the final movie in the Hunger Games franchise, as well as a big upfront fee for her forthcoming space adventure movie Passengers, Forbes said.
Actor Jennifer Lawrence arrives at a screening of X-Men Apocalypse at a cinema in London, Britain, May 9, 2016. (Reuters)
Yet Lawrence's estimated payday was likely well below that for Hollywood's leading men, Forbes said, despite the actress sparking a debate about the gender pay gap last year. She declared she was "finished being adorable" when it came to negotiating better deals for herself.
Lawrence's 2016 earnings dropped 11.5% from her 2015 total of $52 million. Forbes will release its list of the world's highest-paid actors on Thursday. Last year Robert Downey Jr. topped the list with an estimated $80 million.
Read: Jennifer Lawrence - What makes her the Queen of Hollywood
Neither Robert Downey Jr or Jennifer Lawrence could come near Taylor Swift when it came to the being the highest paid celebrity. (Instagram)
Neither however came close to pop star Taylor Swift, who was named the top earning celebrity of 2016 earlier this year, pulling in an estimated $170 million from record sales and her world tour.
Deepika Padukone left behind Priyanka Chopra to be the only Bollywood actor to feature on the list. She currently has her Hollywood debut xXx : Return of Xander Cage and Sanjay Leela Bhansali's Padmavati in the pipeline.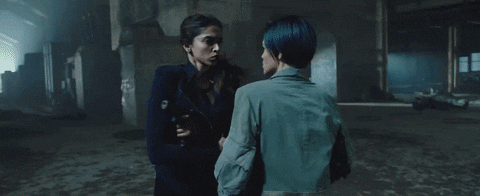 Read: Deepika Padukone responds to her blink-and-you-miss xXx trailer appearance
McCarthy took home $33 million in earnings, up $10 million from 2015 in part from her payday for the controversial female reboot of Ghostbusters.
Spy actor Melissa McCarthy took home $33 million. (Charles Sykes/Invision/AP)
It was the biggest annual paycheck to date for the star of television comedy Mike and Molly. McCarthy, 45, also launched a clothing line for sizes 4 to 28 after becoming frustrated at the outfits available for larger women.
Scarlett Johansson of Captain America: Civil Wars was third at $25 million, down nearly 30% from 2015.

2016 was not as good for Scarlett Johansson who took home 30% less money than in 2015.
Together, the world's 10 highest-paid actresses tallied a combined $205 million between June 1, 2015 and June 1, 2016, before management fees and taxes, Forbes said.
The estimates include earnings from movies, TV and endorsements from cosmetic and other companies. Bollywood star Deepika Padukone is the only newcomer on the list.
Read: Shah Rukh Khan, Akshay Kumar in Forbes list of world's 100 highest-paid celebs
The rest of the top 10 2016 highest-paid actresses are:
4. Jennifer Aniston - $21 million
Jennifer Aniston last release was Mother's Day and will be heard next in Storks. (Jordan Strauss/Invision/AP)
5. Fan Bingbing - $17 million
Fan Bing Bing is a Chinese actor and pop star. (Instagram)
6. Charlize Theron - $16.5 million
Charlize Theron will be seen next in Fast and Furious 8. (AP)
7. Amy Adams - $13.5 million
Amy Adams will be seen next in Arrival with Jeremy Renner. (Evan Agostini/Invision/AP)
8. Julia Roberts - $12 million
Julia Roberts was last seen in Mother's Day which bombed pretty bad at the box office. (AP)
9. Mila Kunis - $11 million
Mila Kunis' last release was this year's Bad Moms. (Reuters)
10. Deepika Padukone - $10 million
Deepika Padukone's is currently working on xXx: Return of Xander Cage with Vin Diesel and Padmavati with Sanjay Leela Bhansali. (PTI)
Follow @htshowbiz for more
First Published: Aug 23, 2016 20:21 IST