Keanu Reeves likes to see John Wick suffer and enjoys making him 'fight for his life'
John Wick Chapter 2 star Keanu Reeves talks about coming up with ideas to put the reluctant hitman in challenging situations.
hollywood
Updated: Feb 15, 2017 14:23 IST
Star Keanu Reeves, whose John Wick: Chapter 2 is gearing up for release, says he enjoyed exploring a script in which John "literally had to fight for his life" as it meant he could develop his character further.
"We wanted to come to a place that John literally had to fight for his life, and that he's starting to become a little anti-establishment. And that's really where the character starts to develop. It's like the rules and world that he lived by, aren't starting to work for him, and they're not working," Reeves told Cinema Blend magazine.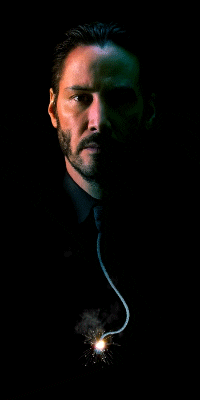 "There are people who are out to get him because of his transgressions. And we liked that idea because we like John -- when I say 'we' I mean the producers, the writer, the director -- we like to see him suffer," he added, reports femalefirst.co.uk
Reeves also said that writer Derek Kolstad and director Chad Stahelski wanted to end the new movie in a place that left John's character vulnerable.
"We wanted to put him in another vulnerable... 'How's he going to get out?! How's he going to survive?! What's it mean?! What's he going to do?!' I don't know! We have some ideas. Maybe he needs to go to Jerusalem! Or he's in the middle of the desert. Or whatever," he said.
Follow @htshowbiz for more
First Published: Feb 15, 2017 14:21 IST